Discover more from Some Meals
Writing on — and recs for — food and restaurants. Mostly in LA & NYC, sometimes elsewhere.
Over 1,000 subscribers
What's next for SMC?
Seeking feedback :)
As my longtime readers know, I shifted the focus of Some Meals Considered back in late March, when the pandemic meant restaurants were no longer what they used to be. How could I write about eating out if eating out wasn't possible? Instead, I chronicled reactions and updates from across the industry, examined the various angles in which food media was covering the crisis, shared my own opinions, and offered ways to support. I even started recommending recipes.
Here's where we are today: Restaurants have not gone back to normal. Although potentially (hopefully) for the better, they might never be the same. For now, there's take-out and outdoor dining. Another wave of closings is likely on the horizon. Those of you that read food writers and keep tabs on restaurants and the people that power them have heard a million takes on what the future holds and are bearing witness to how the community is grappling with recent cultural events and demands to address deep-rooted inequalities alongside the looming challenges of an ongoing virus.
I'd like to take a step back and reset. As I think about how SMC should evolve and focus, your feedback would be much appreciated. Could you please take a few minutes to fill out this (very short) survey? It'll help me make this newsletter better, and most importantly, worthwhile.
Here's me, listening: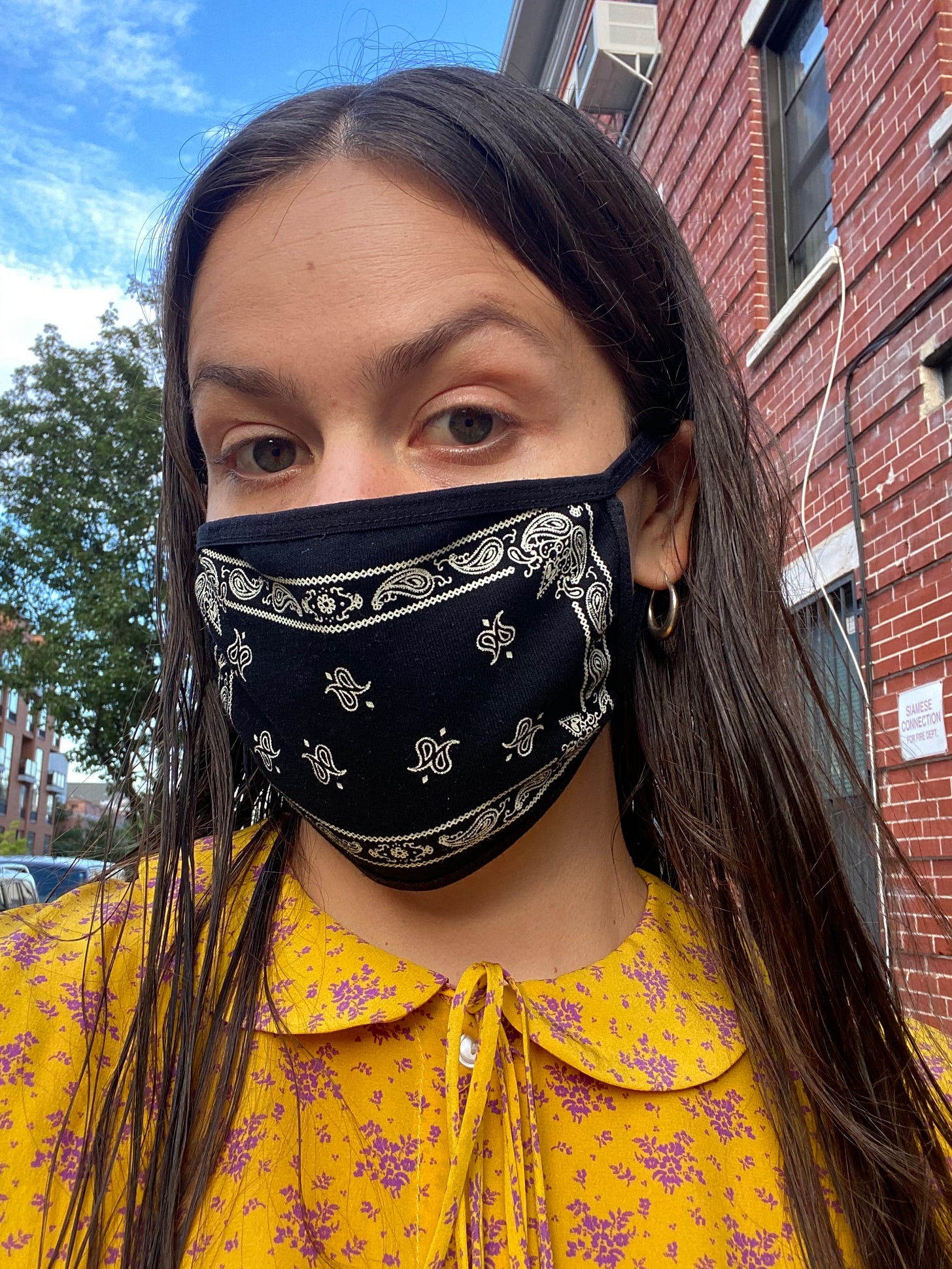 The power of a newsletter
Newsletters are on the rise, which is part of why I want to be sure I'm not just adding to the noise. Check out this post from Circus, a popular Paris bakery known for its cardamom buns and baguettes.
We choose to shut down our Instagram account.
We are well aware that Instagram played a huge part in our success as a bakery and café over the past years. Indeed it helped us grow our brand, get to be known by people we couldn't reach otherwise and all of this with the very limited expenses our company could handle. We are grateful for that.
We have always taken it very seriously and tried to create content that had a quality that equals the goods we are selling.
Unfortunately, lately we couldn't see ourselves anymore in some of the Facebook and Instagram's policies nor in the impact it has on our society, this is why this is our last post.
We are taking this decision as an opportunity to do better, to communicate with more elaborate content through our website and our newsletter.
If you are willing to subscribe to our newsletter, please email us at hello
@flyingcircusparis.com
!
Thank you all for your support!
The unyielding grip of Instagram is something I've been thinking about a lot lately, and discussing with friends. It makes everything too easy, and in some ways, that's good, like in the case of political organizing. It also makes it easy to perform instead of act, and it gives too much power to those that understand how to wield the platform. Not to mention the obvious pitfall of feeding data to Facebook.
I rely on Instagram to get inspired for where to get dinner from, to stay connected to friends who live far away, and for career-related leads. But I think we'd all be better off—more thoughtful, less lazy—without it. So I commend this move and I'm yearning for a world where individuals and restaurants and communities can "communicate with more elaborate content," as Circus puts it. A good newsletter can be a great thing. I have a few recommendations for ones I like in the roundup below.



Recommended reading
---
If you're into Some Meals Considered, tweet about it to spread the word!

Find all previous posts here.

Was this email forwarded to you? Sign up for real.

**Housekeeping** If you found me in your spam folder or your Promotions tab, please mark this address as 'not spam.'