Summertime in a town called Torekov
Picture a seaside summer town in southern Sweden where only Swedes go. The population of 2,000 balloons by tenfold in warm weather months. Local and seasonal residents get around by bike, often cocooned in their bathrobes. The day begins with a morning dip—not a swim—in the midnight blue sea, and is marked by several more, especially on sunny days. It's called Torekov.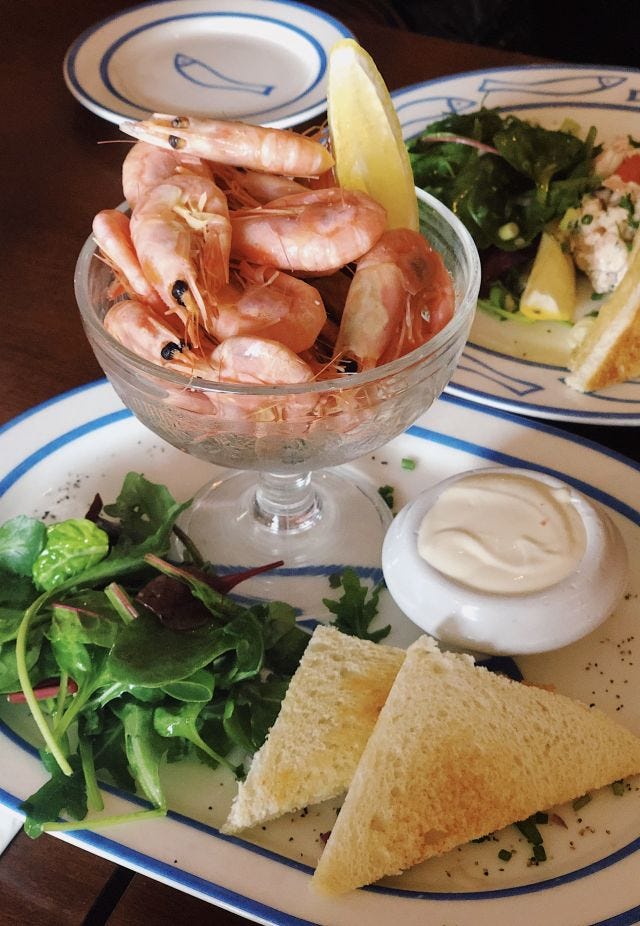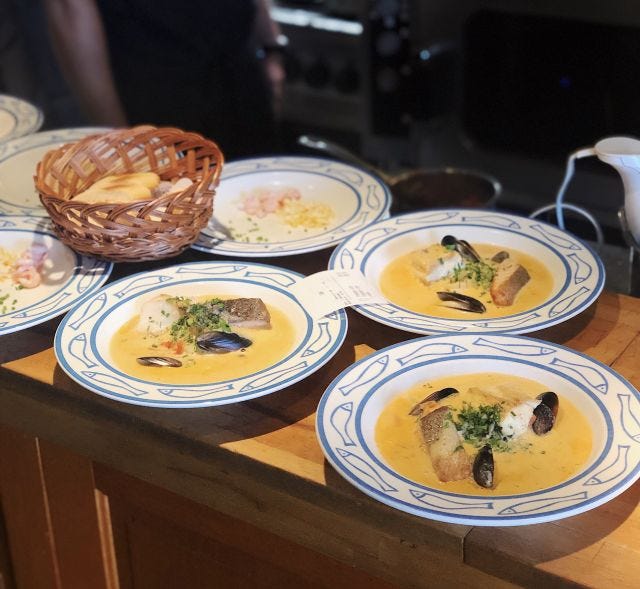 Then, think of a goblet piled high with small, flesh-pink, just-blanched prawns. A wedge of lemon gets squeezed on top. You pick one and peel off its thin shell, trying not to do away with the tiny orbs of grey-orange roe clinging to its body, then wipe it through a tangy mayonnaise. Hamnkrogen is no more than 25 feet from the sea, but the weather is rainy, so you're inside amongst nautical trinkets, sipping crisp Sancerre. You watch as the kitchen pass gets stacked with bowls of creamsicle-colored fish soup, with the confidence that you picked correctly. The broth is creamy and warm, freshly emulsified. Redolent of saffron, acidic from tomato paste and white wine, and loaded with flakey cod, briny mussels, and salmon soft to the touch. This is a soup that begs to be sopped. You reach for a hunk of crusty bread, realizing that food tastes better when it grounds you to where you're eating it. It's this fortified connection that makes watching Anthony Bourdain eat hot pot in Sichuan and biryani in Iran so profoundly riveting.

You hop on your borrowed bike and ride away, spending the afternoon snacking on gummy candies, watching TV, and dipping in the sea, until it's time for dinner at the best restaurant in town.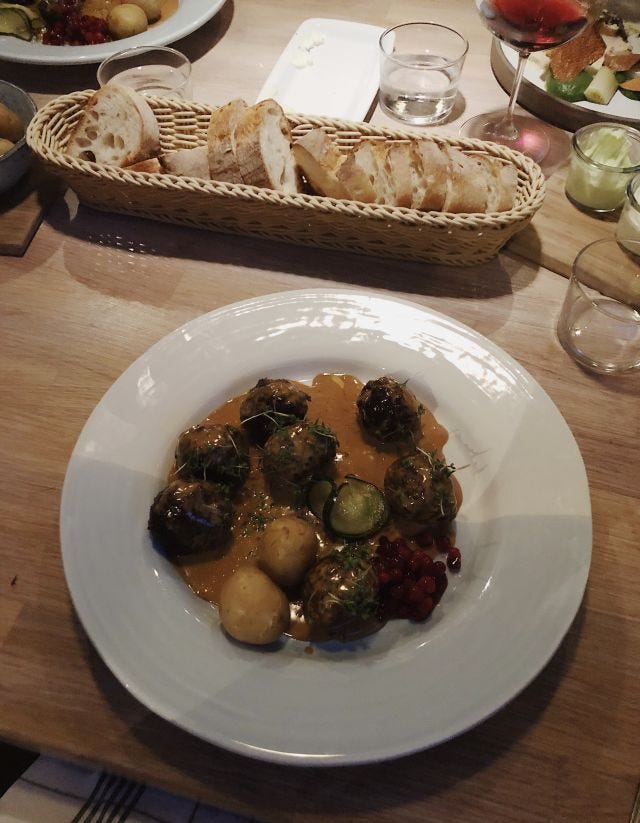 G Swensons is a family-run institution with a contemporary feel (courtesy of the owners' discerning sons) and esteemed Swedish meatballs. It's 8:30 pm and the sun is still shining through glass walls onto diners eating, laughing, speaking Swedish then English then Swedish again. Everyone knows one another. As the novice, your order is decided for. First, Toast Skagen: tiny shrimp coated in a mayonnaise-heavy, dill-flecked dressing on scrumptious, buttered toast. Then, a generous portion of eight juicy orbs in a pool of buttery sauce that puts IKEA's offering to shame. Crucially, you craft each bite: a bit of meat, a smear of bittersweet lingonberry chutney, a piece of pickle, and finally, a sliver of boiled new potato, which was pulled up from the ground only miles away and tastes like no other potato you've ever had. The starch is crisp, reminding you of the tiny bubbles of an excellent Champagne, and thoroughly smooth, like well-creamed butter and sugar. You polish off one, then two, then three meatballs, and by the time you've eaten six your stomach is full, and your heart is fuller—for friends with generous families in idyllic, far-away places that you would otherwise never get to go.

Thanks to Greta and the Andersons for showing me the Torekov way.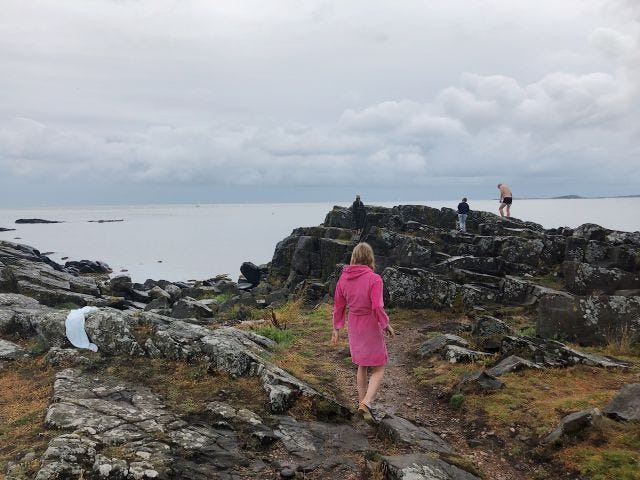 🦐☀️🚲🌊🇸🇪
Hamnkrogen
Hamnplanen 1, 260 93 Torekov, Sweden
+46 431 36 44 00

G Swensons
Pål Romares gata 2, 269 77 Torekov, Sweden
+46 431 36 45 90

Recommended reads:
New to Some Things Considered? Read my archives here.