Discover more from Some Meals
Writing on — and recs for — food and restaurants. Mostly in LA & NYC, sometimes elsewhere.
Over 1,000 subscribers
Silver linings
Money might be tight, but the industry is rich in inspiration
Well, well, well. There's no doubt that the future is bleak for restaurants. And yet this week I'm feeling pretty inspired by the ways in which restaurants and food world folks are shifting gears to survive and give back to their communities.
I agree with Hannah Goldfield in the New Yorker when she says that she'd be happy to retain the opportunity to buy groceries from neighborhood restaurants for the longterm. After all, "Professional chefs excel at knowing not only how to cook but also, equally important, what to cook, and where to get the best ingredients."
Meanwhile, Dan Barber started a conversation around the extinction of the farm-to-table movement by enlisting cooks from around the world to plant small gardens, Jessica Koslow is launching a new takeaway concept called Dalafel and wine store named Rolek's, and Noma is reopening next week as a casual burger joint with ample picnic tables for sprawling outdoor dining. (Side note: it does seem a bit unlike Noma to sidestep making their own buns, no?) Read more in this conversation between four world-famous chefs and Howie Kahn, per the WSJ.
Friends, we have exciting news to share. Restrictions in Denmark have eased, allowing us to reopen. This coming Thursday, May 21st, at 13.00 we will be opening an outdoor wine bar, with a selection of our favorite wines and two burgers: the noma cheeseburger and the noma veggie burger! No reservations needed - drop in only. We will need some extra time to prepare for the official reopening of noma, the restaurant as we know it. Please see the link in our bio for the full update.
I'm particularly impressed with everything that the strategist and designer Anna Polonsky & co have done to raise money for immigrants in the industry through #AsksChefAnything. She's right when she talks about the power of having a mission and crafting a brand.
And h/t to Lisa for sharing this Grub Street interview with Asian-veggies.com founder Joe Boo, which is refreshing in that it lacks meandering bullshit. He saw a need for something, knew he could build a solution, and it's working. Simple as that.
There's a long road ahead with more bad news to come, but it's dotted with silver linings.


In the cart 🛒


On replay 🔊


From my kitchen 🍴
Fire & Ice—grilled bread slathered in olive oil and served with stracciatella and 'nduja—is Roberta's best off-menu appetizer and very easy to execute at home.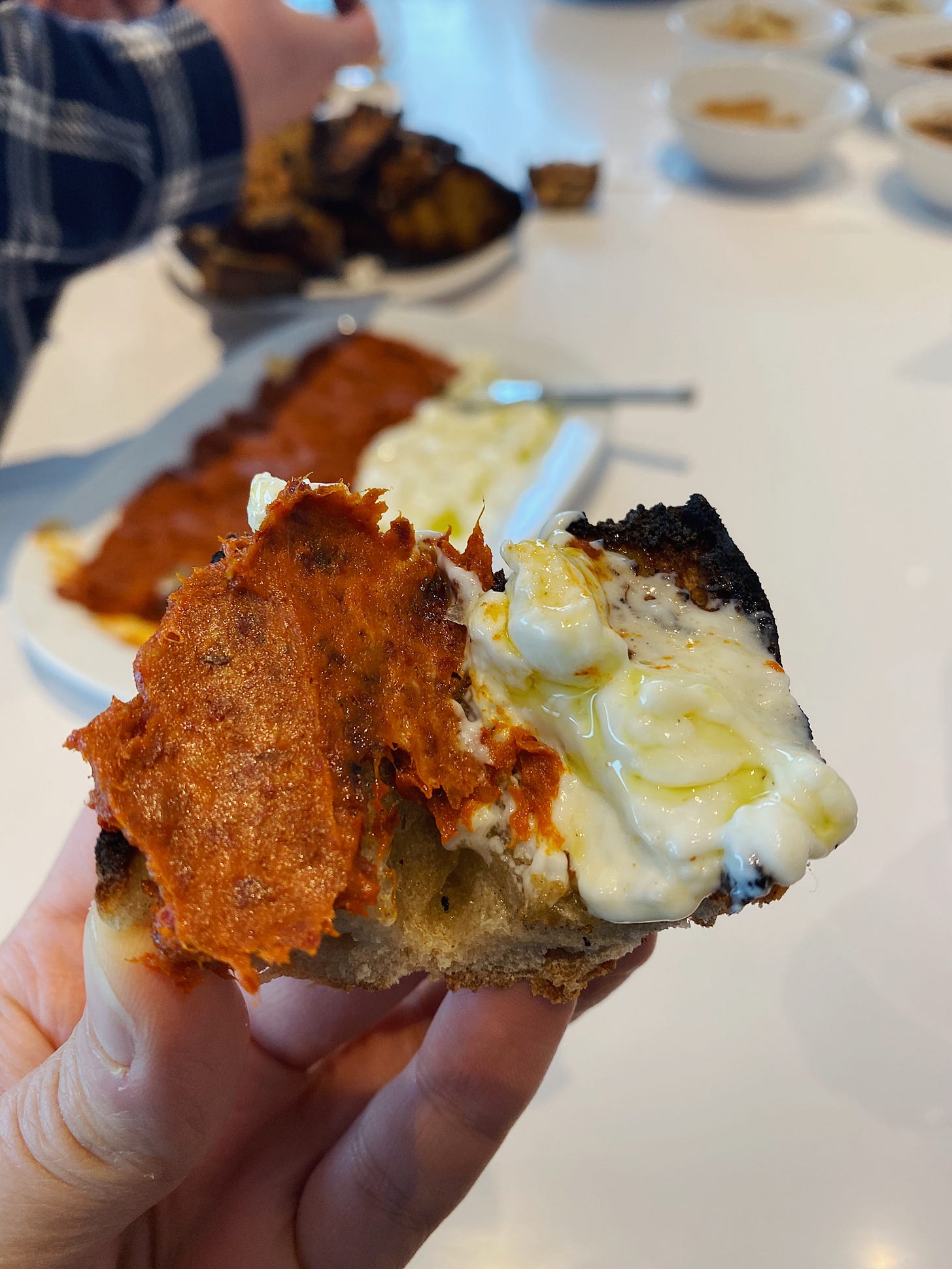 P.S. Don't forget: summer is soon and ice cream cones are essential.
---
If you're into Some Meals Considered, tweet about it to spread the word!

Find all previous posts here.

Was this email forwarded to you? Sign up for real.

**Housekeeping** If you found me in your spam folder or your Promotions tab, please mark this address as 'not spam.'