Discover more from Some Meals
Writing on — and recs for — food and restaurants. Mostly in LA & NYC, sometimes elsewhere.
Over 1,000 subscribers
Reopening on the mind
Three things we can do as diners
You may have noticed that Some Meals Considered wasn't in your inbox on Tuesday. That's because I didn't have much to say or share; these days, it's a lot of the same. Depending on how the next few weeks play out, I might ease back into sending SMC on a weekly basis, instead of bi-weekly.
Reopening seems to be on everyone's mind, but there is still no official timeline, at least for New York, and there won't ever be a strict playbook for the near future of conducting business. Restaurants will need stringent guidelines from health organizations on how to operate safely, plus forgiveness from landlords and hopefully, meaningful rent reduction (read this emotional plea for protections from Gabe Stulman). Restauranteurs will have to practice persistent agility in determining new ways to serve their customers for as long as reduced capacities are mandated and guests feel uncomfortable dining out. One thing is for sure: while the industry is nimble and creative in nature, these challenges are entirely unprecedented, and staying afloat will be extraordinarily tough.
We're still a ways away from integrating public transportation back into our daily lives, so even the most popular, destination restaurants will have to fashion themselves as neighborhood spots. Those that can implement compelling ways to provide for their local communities are more likely to preserve. Here are three things that we can do, as diners:
Stay engaged with our local restaurants — keep tabs on social media, sign up for newsletters, call them directly

Support restaurants with our purchasing power and give constructive feedback when we can

Cut restaurants some serious slack as they navigate unchartered waters
---
More on the state of dining… 🍽
Pivoting 🏀
The acclaimed restaurant Fat Rice in Chicago is now Super Fat Rice Mart—a pivot that the owners say is for good. Their new business is a corner store slinging meal kits, so guests can enjoy their signature Macanese cooking at home. [NYTimes]


The Supply Chain ⛓
Here's photojournalist Gary He with a look inside Hunts Point—the food hub in Queens where many major suppliers are based—and how its various businesses are faring. [Eater]


Capital 💰
The IRC is asking Congress to approve a $120 billion stabilization fund to help restaurants reopen and stay open, which would be inaccessible to publicly traded companies and large restaurant chains and prioritize underrepresented communities. And in California, Gavin Newsom announced a new program where the government will pay restaurants to cook daily meals for seniors, favoring independent businesses that utilize produce from local farms.


Home Cooking 🍳
Reading Priya Krishna in the Times on the rebirth of community cookbooks got me thinking about making my great grandma's mandel bread. I'm also feeling inspired to bake Sqirl's scones, now that the LA Times has the scoop. Maybe you want to make Le Crocodile's Orzo Cacio e Pepe, just published in Vogue? AND, big news: a recipe for the very best cheesecake of all time, courtesy of Kiki's (a place I miss so much), is available to download on Family Meal.

InHouse is pre-selling an e-book of "45 easy, pantry-friendly recipes from NYC's best restaurants" in collaboration with ROAR. Meanwhile, Mina Stone conducts a series of interviews with artists, called (naturally) Cooking with Artists, for MoMa.
And in my kitchen…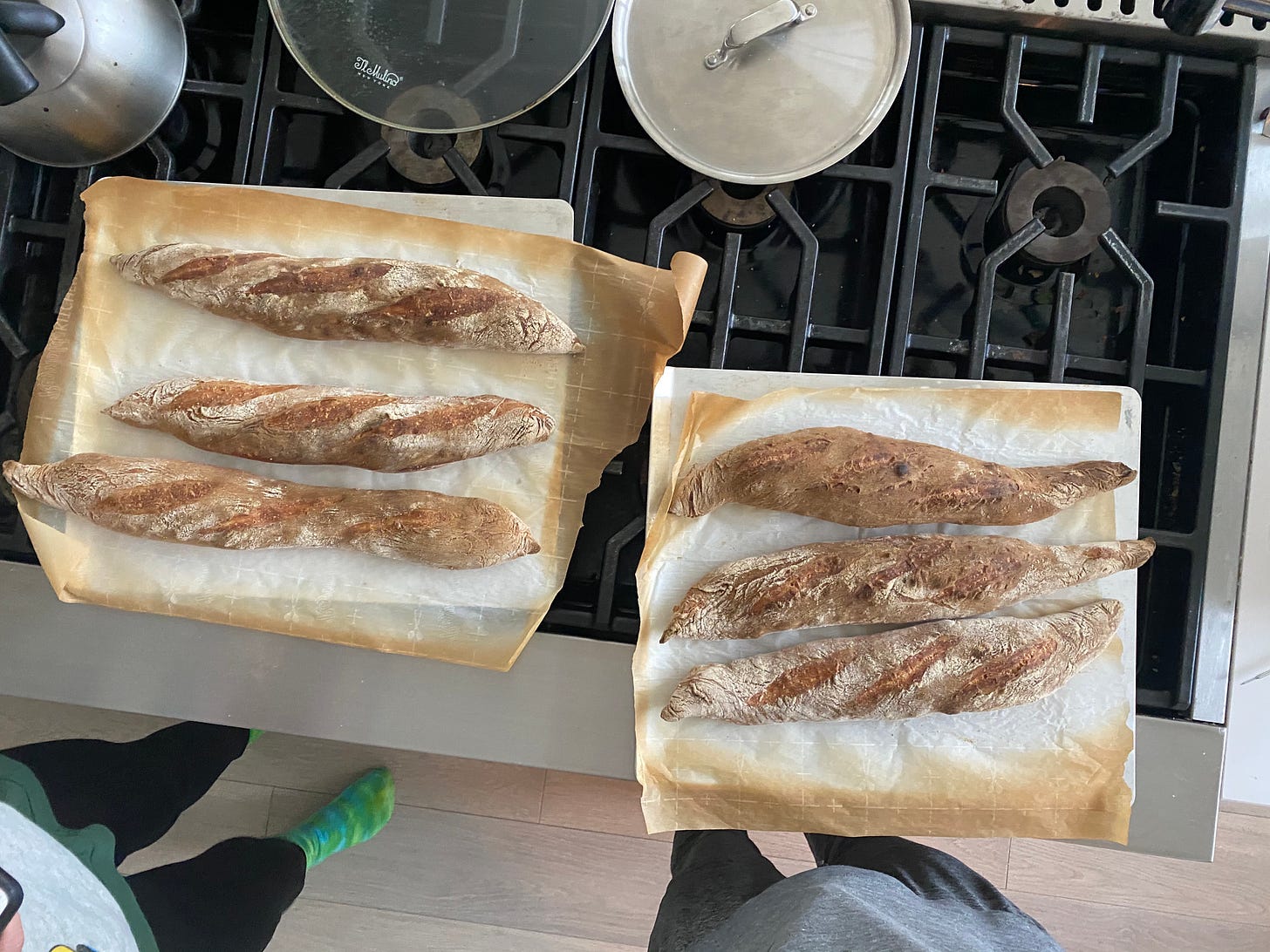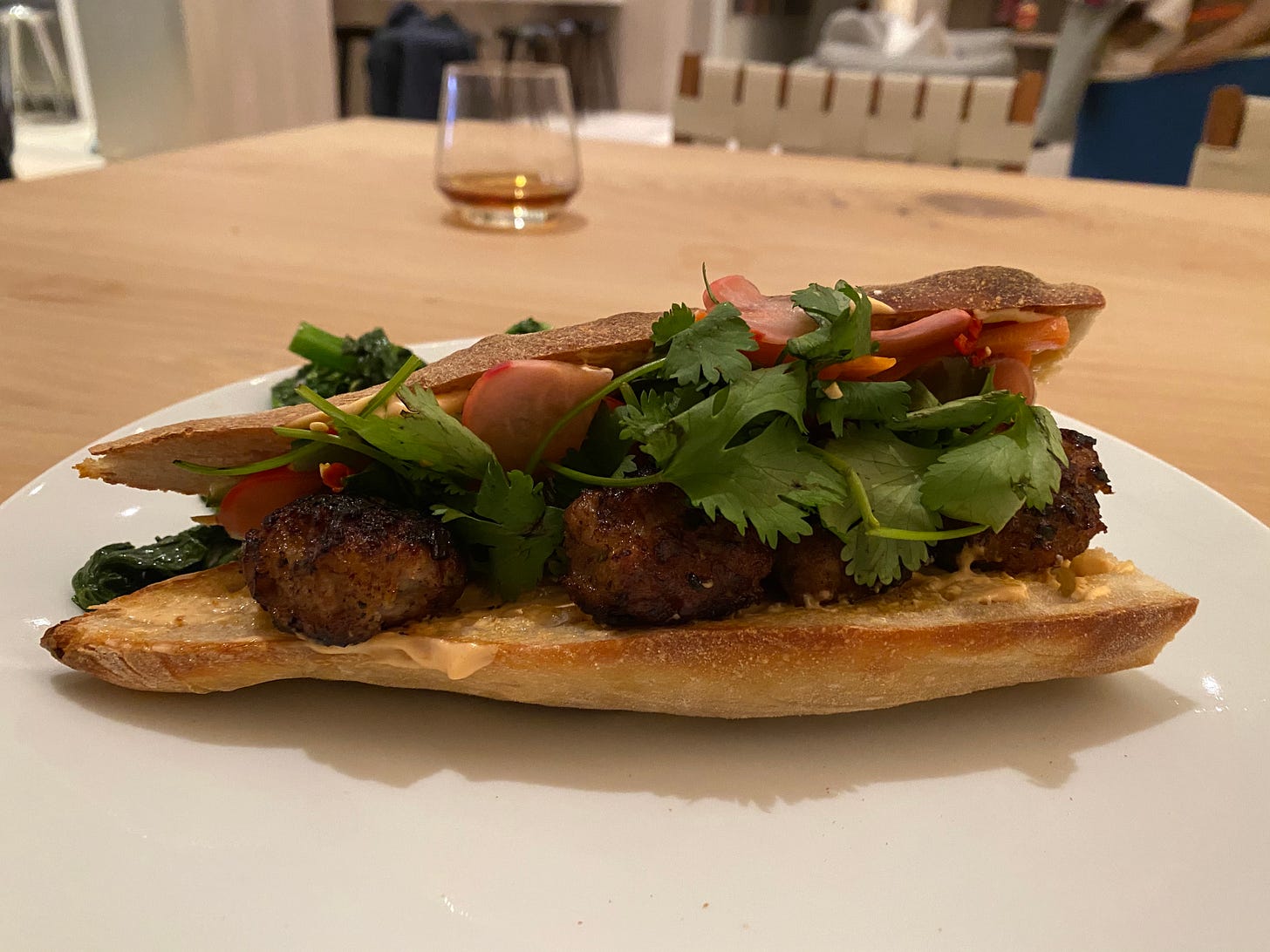 I made sourdough baguettes because my sister requested them. Then her partner Scott turned them into pork meatball bánh mì. In a world without coronavirus, this is something I never could've imagined cooking from scratch and eating at home. Yet here we are. And they were great. My scoring technique left something to be desired but I'll have you know that it's improved notably since then.
Catch you next week.
---
If you're into Some Meals Considered, tweet about it to spread the word!

Find all previous posts here.

Was this email forwarded to you? Sign up for real.

**Housekeeping** If you found me in your spam folder or your Promotions tab, please mark this address as 'not spam.'