Discover more from Some Meals
Writing on — and recs for — food and restaurants. Mostly in LA & NYC, sometimes elsewhere.
Over 1,000 subscribers
Paying tribute
Closing times call for slurping soup
"Make sure you go to my Facebook," Saeed Pourkay says, as he ladles soup into a cup for one of his many customers. "So you know where to find us when we reopen," he adds, addressing the front of his line, which snakes way back through the narrow store. Pourkay shares a space with a run-of-the-mill pizza shop and yet not one of the evening's hungry guests is here for a slice. Only a single bottle of water gets sold over the pizza counter while you're there. Pourkay and his colleague, on the other hand, can't serve helpings of gheimeh bademjan (beef stew with yellow lentils and eggplant) or fesenjan (braised chicken with walnuts and pomegranate molasses) fast enough. It's 7:30 PM on a Thursday evening and the crowd is significantly larger than usual given the recent news: this beloved and tiny Iranian operation will close at the end of the month. January 31st will be the final day of service.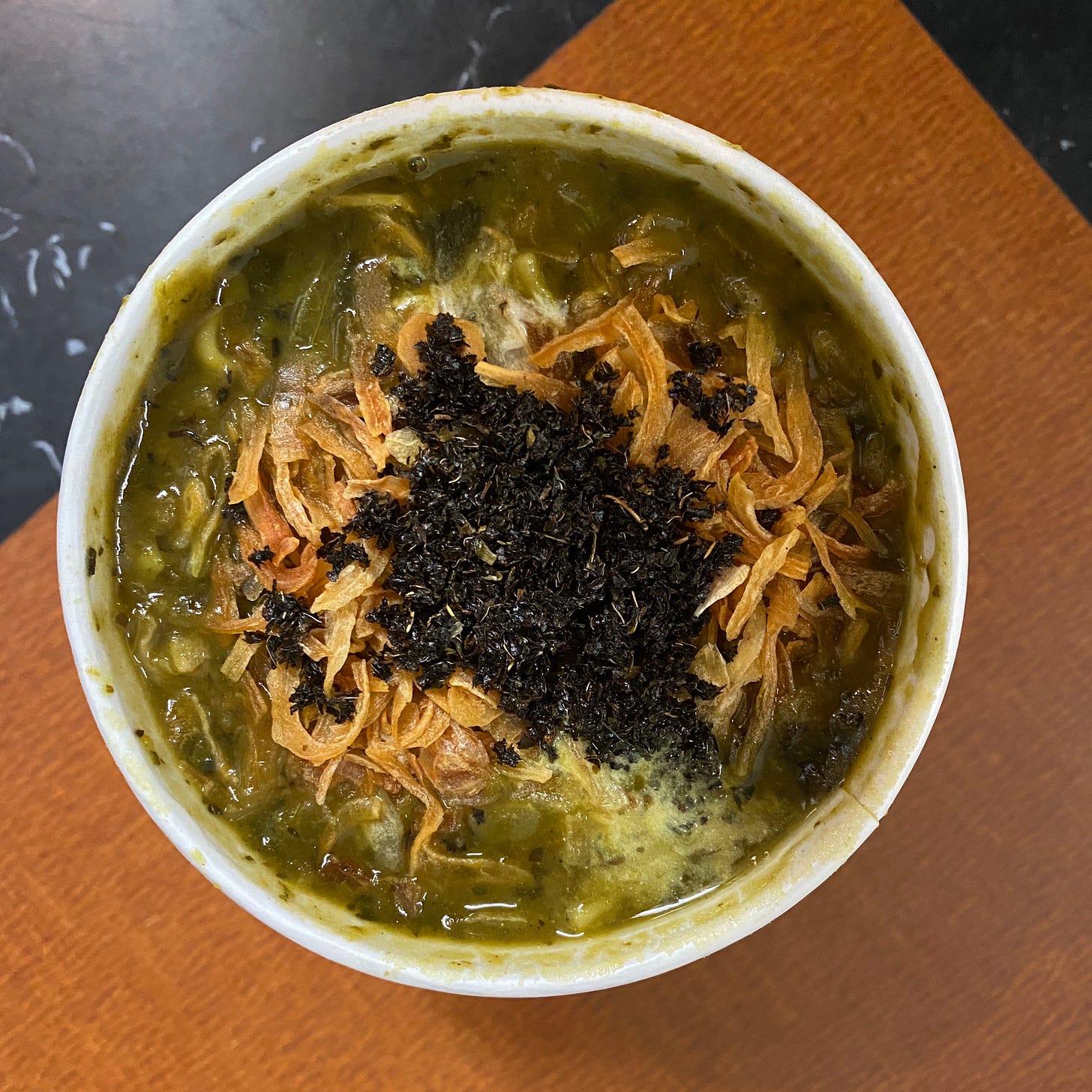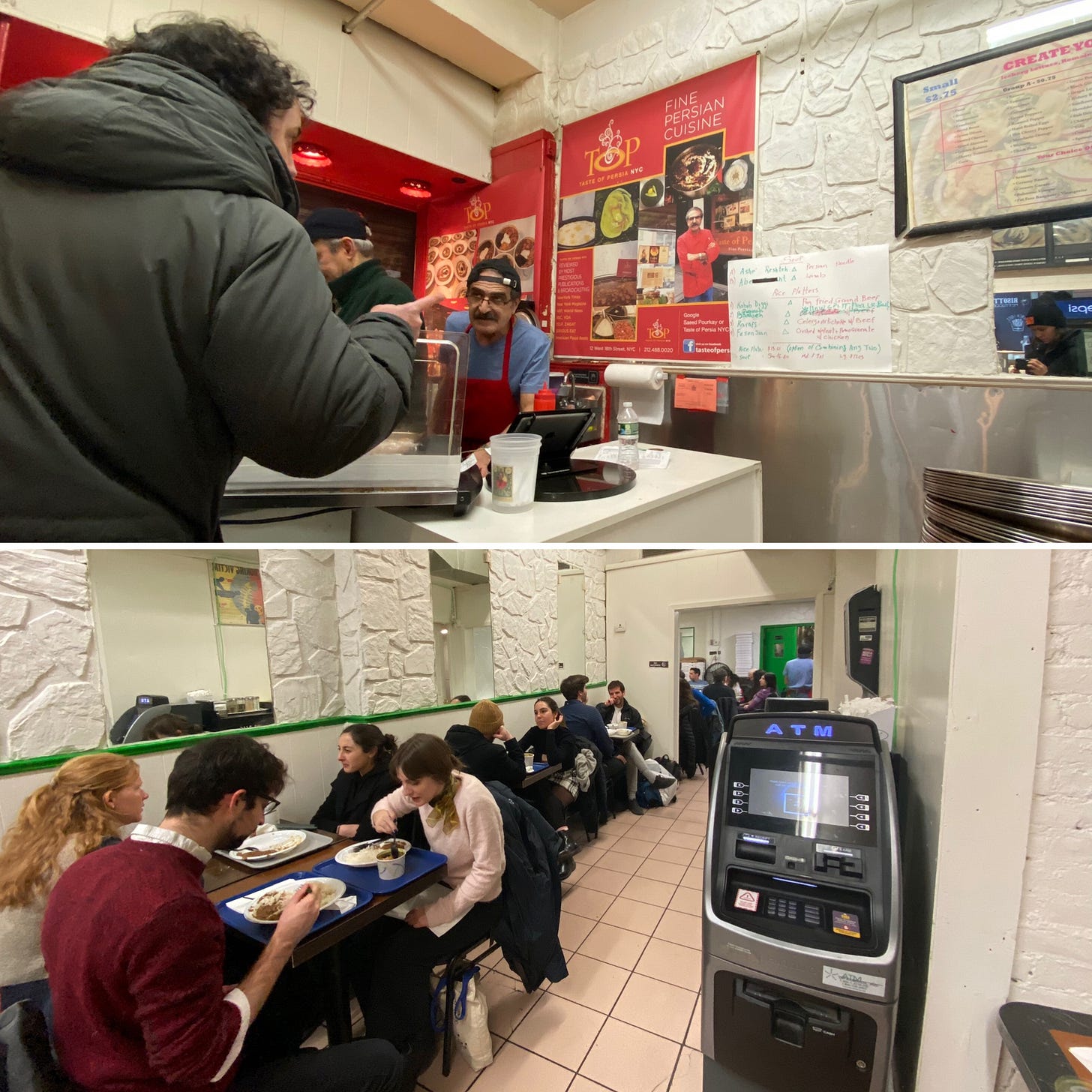 You're solo and not starving, so you settle on a single serving of ash reshteh, a hearty vegetarian soup that you've read about. Ligaya Mishan called it "a result of the eight-hour communion of five kinds of beans, a riot of herbs and onion cooked down to a sweet density" while Carey Polis likened it to "when you have a party and invite exactly the right number of people so that it feels full but not too crowded." Every seat in the quasi-canteen is taken so you step outside and head towards the subway. Carefully, you lift the lid off the paper container, mix up the contents with your plastic spoon, blow off some steam, and take a bite. Each silky spoonful is layered with fragrant fenugreek and cardamom, savory shreds of noodles, fried shards of dried mint and sweet onion, and a sour hint of Persian whey. You continue to hobble down the sidewalk, stopping every half-block to lean over your thick winter jacket for another bite, sidestepping commuting strangers. Only a little bit of the soup remains by the time you reach the northwest entrance of Union Square station. You scarf it down, toss the container, and descend underground, sustained.
You'll crave this soup again and again. Hopefully, Pourkay is able to reopen somewhere else soon. In the meantime, you have until Friday.
🙏
Taste of Persia
12 W 18th St, New York, NY 10011
(917) 592-3467
---
This week's reads
---
Some Meals Considered, Mapped
Follow the SMC Google list & use it as your dining guide. 🌎
---
If you're into Some Meals Considered, tweet about it to spread the word!

Find all previous posts here.

Was this email forwarded to you? Sign up for real.

**Housekeeping** If you found me in your spam folder or your Promotions tab, please mark this address as 'not spam.'