Discover more from Some Meals
Writing on — and recs for — food and restaurants. Mostly in LA & NYC, sometimes elsewhere.
Over 1,000 subscribers
Nothing fancy
just some Friday hits about what's going on in the restaurant industry.
No essay for today, just some quick updates and worthwhile reads before heading into the weekend. Does anyone reading happen to know a thing or two about making Danish rugbrød? I need your help.

The Paycheck Protection Program's $350 billion fund for small business loans has run dry. It operated on a first come, first served model and prioritized businesses that had pre-existing relationships with financial institutions, which means many restaurants were shut out and still desperate for loans. Call your reps.

Tom Colicchio on Serious Eats' Special Sauce podcast is a worthy listen. As a leader of the industry's advocacy efforts, he breaks the current situation down simply and seriously. Here's the key point:
What you see is what people have always pointed out: when your healthcare is connected to your job, and you lose your job you lose your healthcare. Now a lot of people lost their job and their healthcare.


So is the latest from Roads & Kingdom's The Trip. Host Nathan Thornburgh hears from folks in Marid, Karachi, and Sweden in The World in Lockdown.

SoHo's Lucky Strike is no longer, but my memory of losing an iPhone (that was on the Upgrade Program) after a drunken Resy holiday party there will live on forever. RIP to a great. How many more of them will we lose?

Everyone's drinking more in quarantine, including NBA players.

Food shortage is supposedly not a problem, but the effects COVID-19 will have on the agricultural economy will be major. Quartz looks at it from the POV of asparagus.



HALFTIME
I made English muffins with my sourdough discard. They are not hard to make they just take time and might be my favorite thing I've baked in quarantine so far?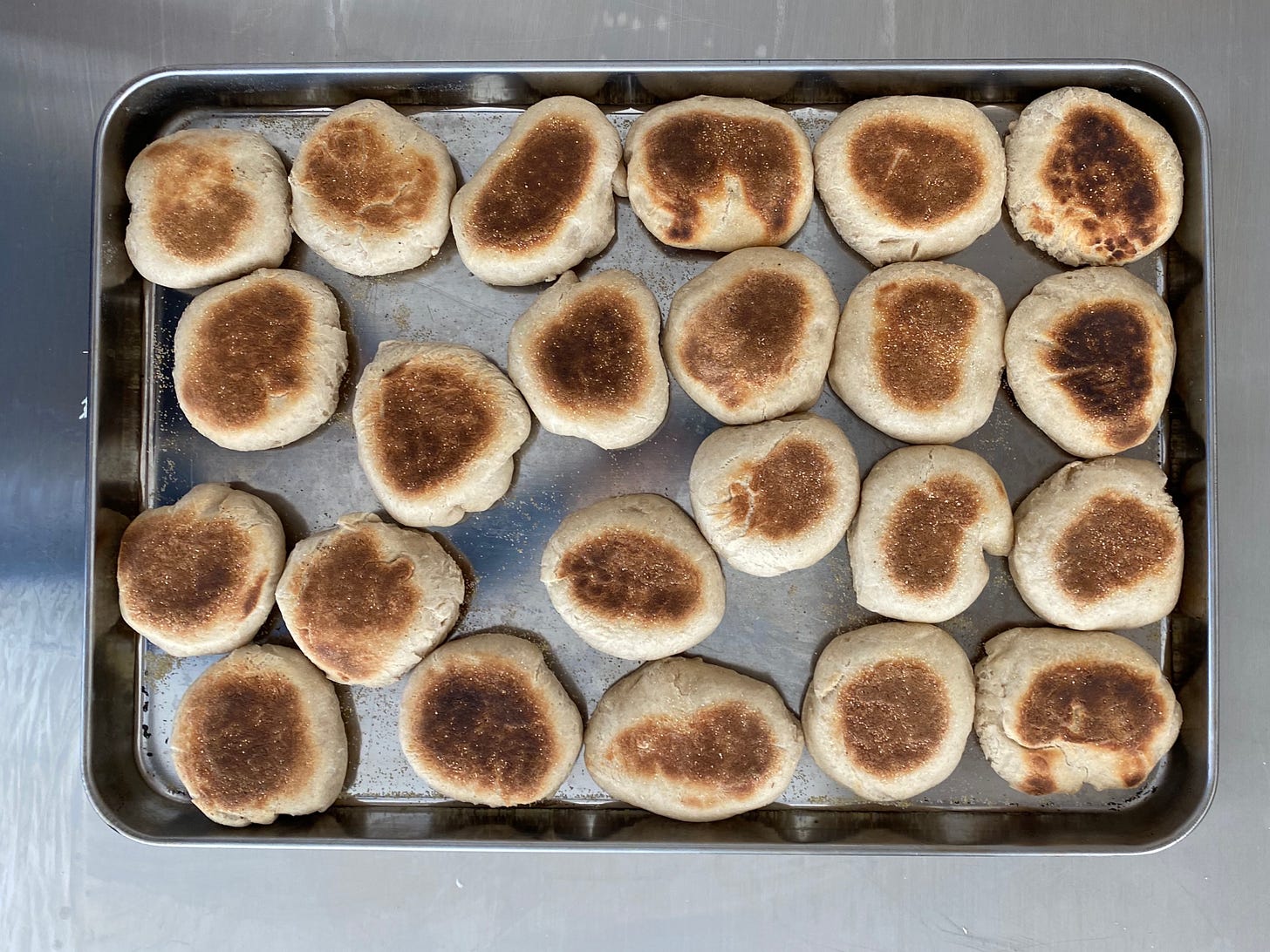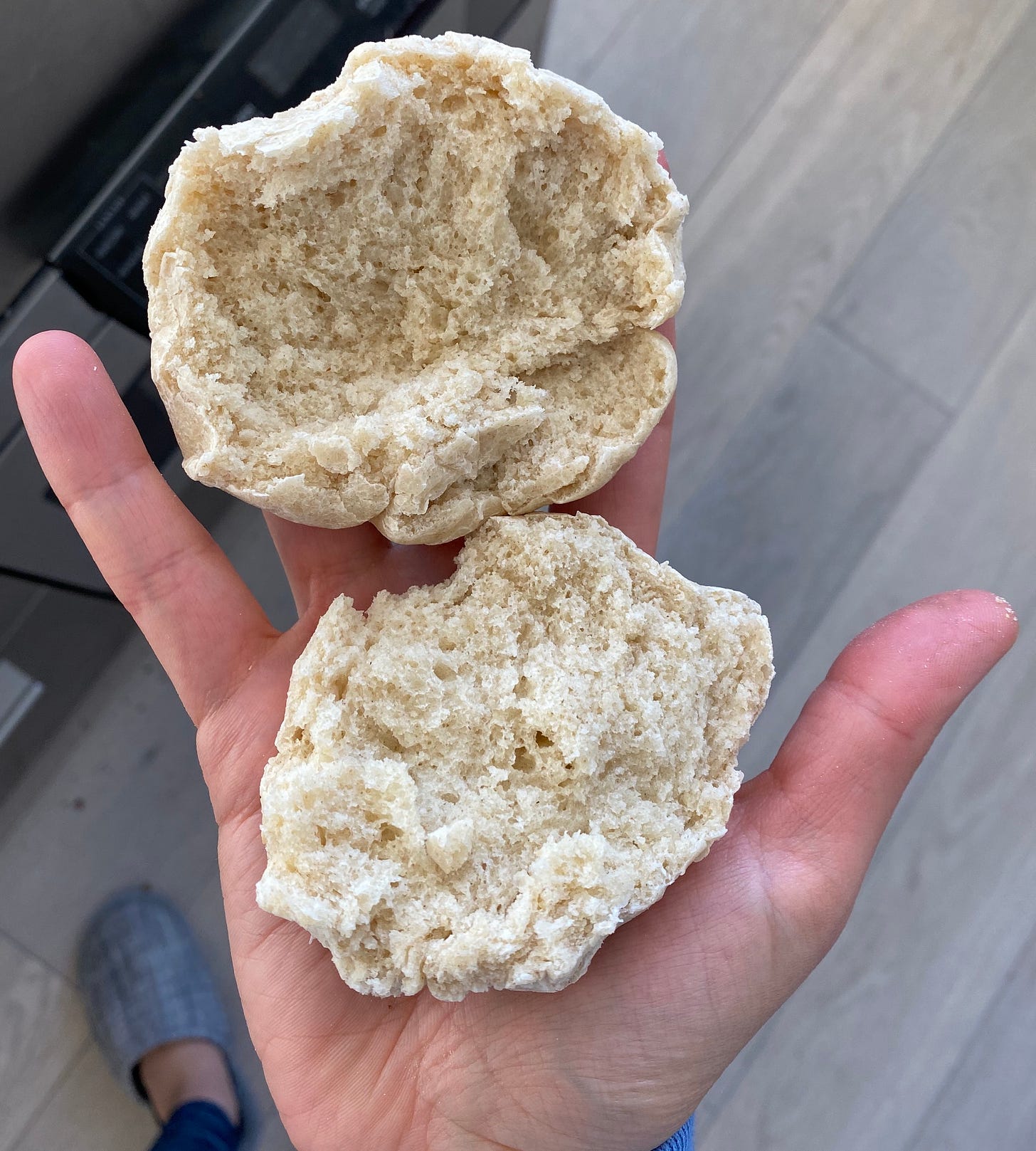 Instagram released buttons for business accounts to promote delivery, gift card sales, and donations.

Branding and creative studio Decade is publishing illustrated recipes on a new site called familymeal.recipes, prompting users to download & donate to the featured restaurants. A cookbook by the same name and with a similar sentiment drops on May 5th via Penguin Random House and benefits the Restaurant Workers' Community Foundation fund. "Family Meal" has hereby been retired, no one can launch new projects under this title.

Friends of a friend are behind kitchen.rodeo, a platform to tune into cooking, baking, and wine classes hosted by knowledgable peeps and throw some money towards food world causes.

The J&E General comes from Jocelyn Guest & Erin Nakamura, founders of online butcher shop J&E Small Goods. Purchase a subscription for top-notch meats and/or other types of curated boxes delivered to your door, including a Baker Box from Zoe Kanan now, and eventually dairy and freshly milled grains and flours from the Hudson Valley.

Food critics are getting furloughed.

This is my favorite, although heartbreaking, food story that I've read this week.

I'll leave you with three fun & cute things ⤵
it's getting weird, and we're leaning into it. now selling "adult Capri sun: chilled orange wine". Our friend Alex from Subject to Change winery in CA kegs wine for us at we pour at Daymoves. So, we've got some kegged wine here that needs a home. Order a bag, we'll fill and seal it, and it will be chilled and ready to drink when you pick up. Straw included!
FYI you're allowed to bake like this
---
If you're into Some Meals Considered, tweet about it to spread the word!

Find all previous posts here.

Was this email forwarded to you? Sign up for real.

**Housekeeping** If you found me in your spam folder or your Promotions tab, please mark this address as 'not spam.'