Discover more from Some Meals
Writing on — and recs for — food and restaurants. Mostly in LA & NYC, sometimes elsewhere.
Over 1,000 subscribers
If it's your birthday, dinner's on me
I'm a big fan of birthdays. From my own to my partner's, my siblings', and my friends,' they sprinkle opportunities throughout the year to celebrate over a meal or drinks, shower those dear to you with love, and challenge yourself to come up with fitting gifts.

Gift giving is a love language in which I am proudly fluent. I do not take it lightly. It's a process that flexes my creative muscles and causes stress when I feel blocked. I stand by the commonly held notion that gifting someone something that you love can be highly effective, of course given that the receiver is likely to love that thing as well. For me, there are restaurants. Call me a millennial, but experiences are more memorable and meaningful than a material thing. So, if you're searching your soul for the right present, might I suggest something radical? Take them out to dinner.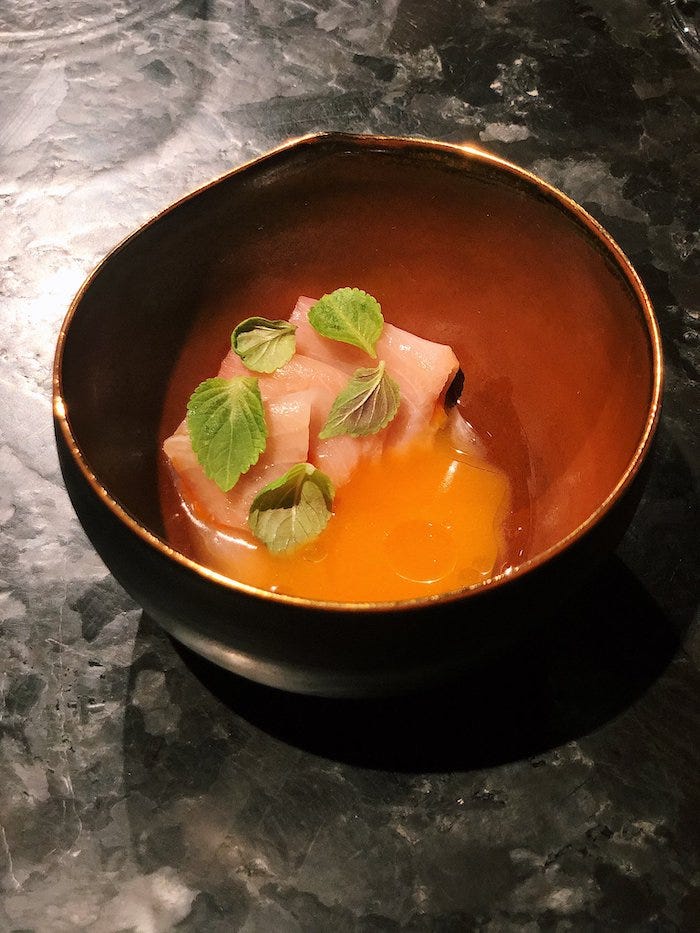 This is not the right gift for everyone. It's also easier said than done. You have to pick the very right spot, perhaps a place that they've been dying to go but can't land a reservation at. Maybe it's out of their normal price range. Or, getting there is an adventure.

My little brother and I have a few things in common, one being our deep appreciation for delicious food. A few years ago, he was blown away by Atoboy after having discovered it early on. Its fine dining counterpart opened last spring to rave reviews. While I don't tend to like tasting menu spots, this one seemed to be different. It was less about fucking with your mind and more focused on crafting exquisitely tasty fare, the critics said. So arose a perfect present.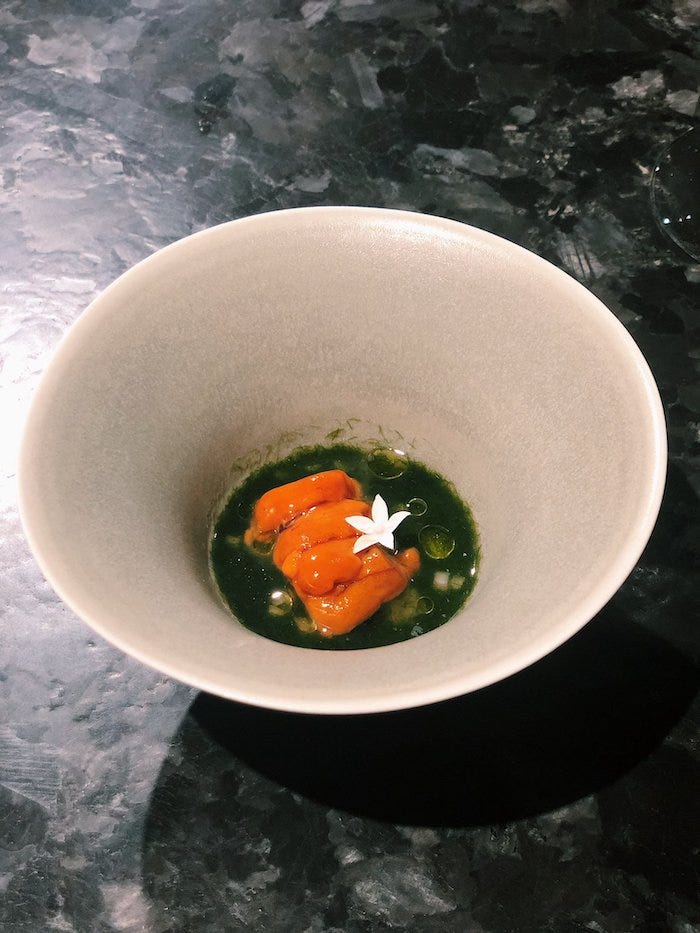 We went last night. Each course was preceded by a graphically-designed card containing a list of ingredients, a few paragraphs of backstory, and the Instagram handle of the artisan who crafted the ceramic plateware. Every dish was delightful, but I'll spare you the full recap and highlight just a few of our favorites.

There was Hokkaido uni draped over the silkiest garlic custard in a pool of maesaengi (the delicate, slithery seaweed that's a wintertime delicacy in Korea) and topped off with a temperate pork broth poured tableside by chef Junghyun Park. Then, a few slices of yellowtail from Kumamoto, Japan atop a bright-orange fermented carrot sauce—appropriately described as "umami-laden sweetness"—dribbled with fresh horseradish oil and finished with tiny Korean perilla leaves. And later, four little cubes of intricately marinated, fat-marbled Wagyu beef served with a swish of fermented pepper, a spoonful of vibrant ginger leaf oil, plus shiso flowers, lettuce leaves, white rice, and pickled corn kernels to make wraps.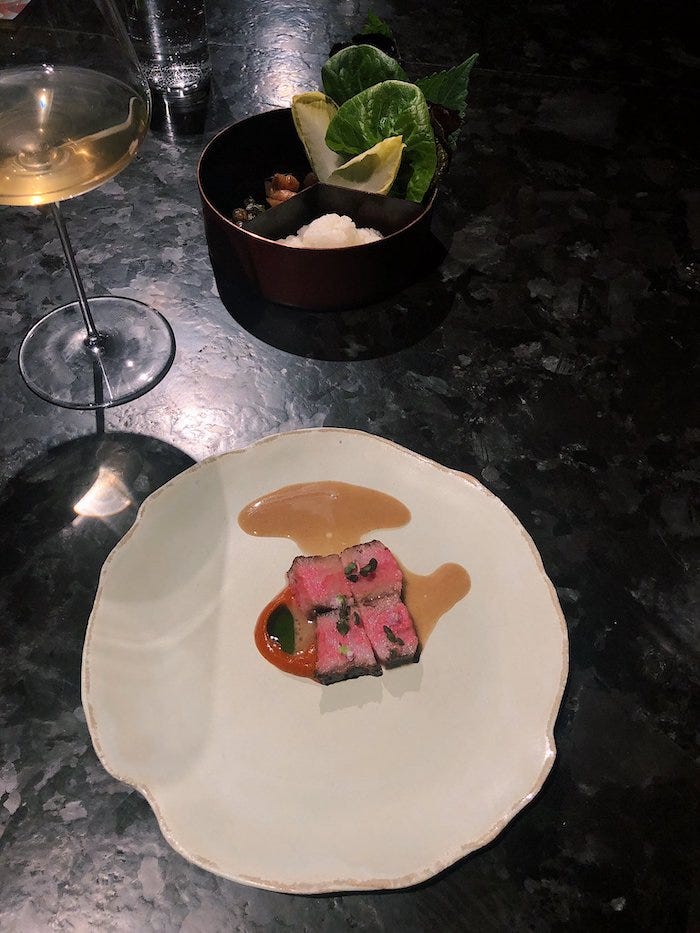 The meal progressed thoughtfully, layers of flavor unwinding every step of the way. Nothing is too heavy. In fact, the menu is best enjoyed with a bottle of white wine. We had a Savagnin Côtes du Jura from Philippe Bornard that was both savory and elegant.

Finally, the team comes around and places each guest's set of cards into a small purple box for taking home. It's a gesture that relieves you from having to sear the meal into your memory, right then and there; leaving you instead with a bit of materiality to hold onto.

🥳
Atomix
104 E 30th St, New York, NY 10016
info@atomixnyc.com

I'm curious to hear your thoughts on fine dining restaurants that are delicious, through and through—in New York and beyond. Reply with your recommendations!

Recommended reading:
New to Some Things Considered? Read my archives here.