Discover more from Some Meals
Writing on — and recs for — food and restaurants. Mostly in LA & NYC, sometimes elsewhere.
Over 1,000 subscribers
Hi we are open today
I finally tried a dosa from the Dosa Man
I've known about Thiru Kumar, otherwise known as Washington Square Park's "Dosa Man," for a long time but I had never visited his cart until today. It's always been on my list, but I pushed it further to the top after I changed my diet to be 95% vegetarian. The menu at NY Dosas is entirely vegan, consisting of dosa, uthappam, and other pancakes made of fermented rice and lentil batter and griddled to order. He also serves excellent chubby samosas paired with mint chutney and crispy coconut flakes, which you can order to eat immediately as you wait for your dosa to be made.
Kumar, who is originally from Jaffna, Sri Lanka, set up shop in 2002. He was closed throughout the lockdown, but now he's back.
The lines are famous for being long during the usual lunch rush, but downtown Manhattan is pretty sparsely populated these days, so it was relatively quiet when we rolled up around 2 PM. I knew he'd be there because it wasn't raining and he had said so.
Every day on both Twitter and Instagram he lets his customers know whether they can expect him in the park. For example, yesterday he was not.
Hi we are not in the park today so see you tomorrow
No excuses or apologies, just the fact of the matter; all we need to know.
At NY Dosas, it's Kumar who takes your order, Kumar who cooks your food, Kumar who serves you your meal in a box to take to a nearby bench where you can enjoy it. This is lunch that's meant to be consumed immediately, i.e., in Washington Square Park.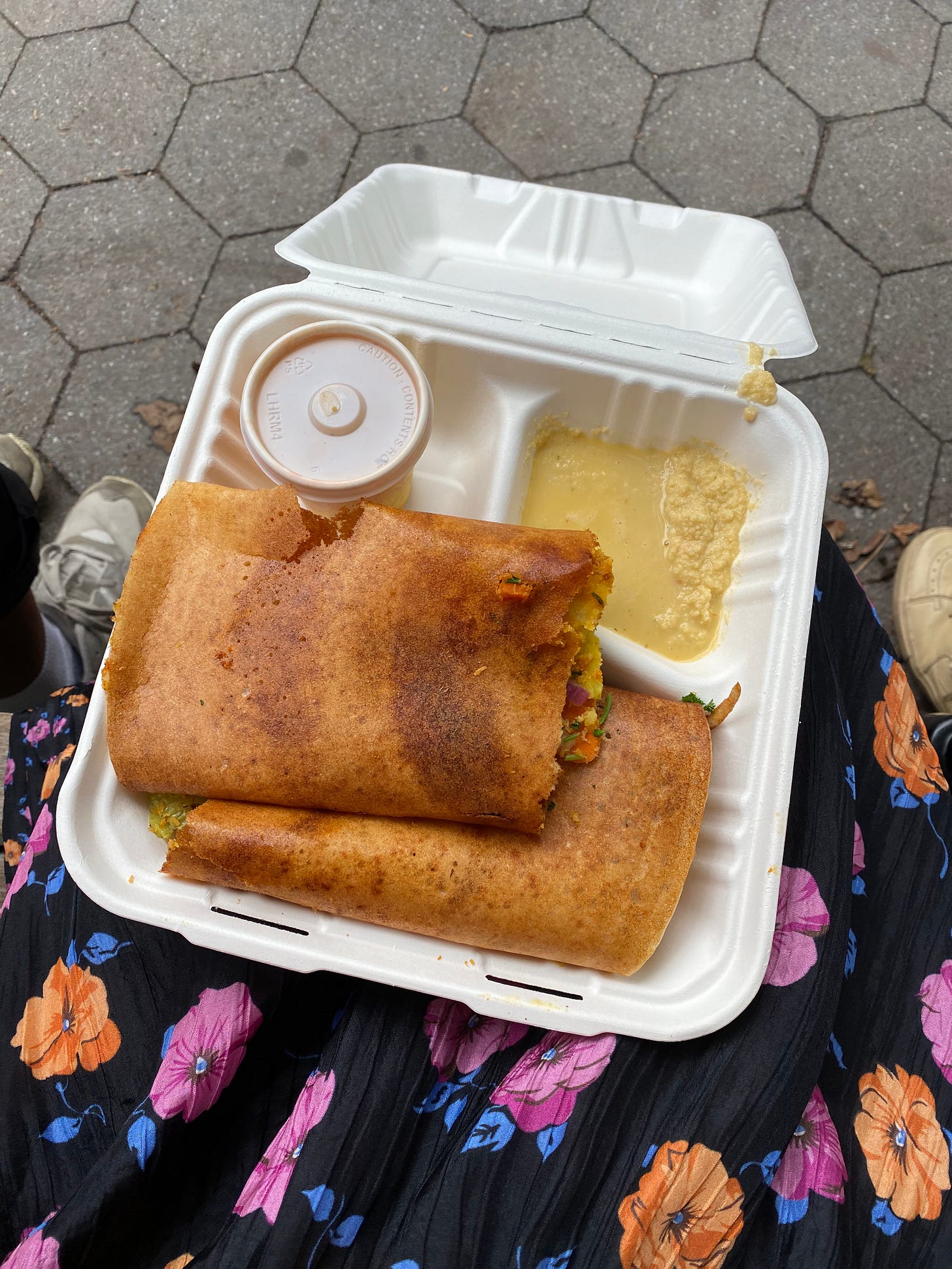 You ask for the special Pondicherry dosa, the popular choice, and yes you'll have it spicy, which simply means the addition of a chili or two. You wait for your food, grab it when it's ready, snap the QR code on the side of the cart and complete the transaction, find yourself a seat, then settle into your sandwich of sorts, filled with fresh vegetables and bright-yellow chunks of mashed potato. You spritz your hands with lavender-scented sanitizer, rub them together, then grab at the dosa in pieces, dragging it through coconut chutney and dunking it in the tiny cup of thin lentil soup. Each bite is tangy and bright, the batter doughy in some parts, crispy in others.
It's a good dosa, a great dosa, an excellent one, in fact. If you lived nearby, you'd eat here often—at least once a week, maybe even twice. What took you so long?


NY Dosas
50 Washington Square South, New York, NY 10014
(917) 710-2092
---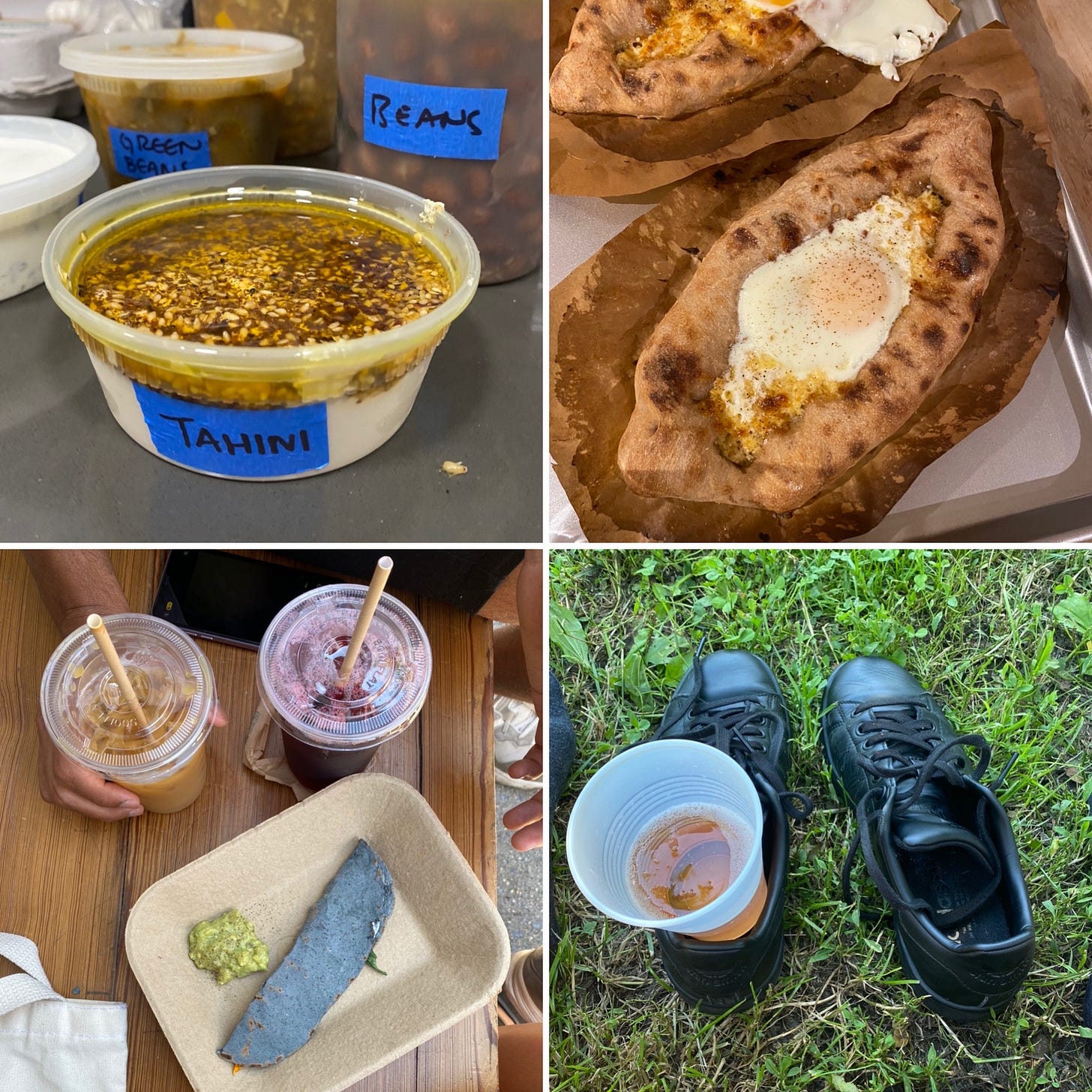 Try This
Read That