Discover more from Some Meals
Writing on — and recs for — food and restaurants. Mostly in LA & NYC, sometimes elsewhere.
Over 1,000 subscribers
Dress down, glam up
It's the Hollywood way.
It's not just the carpet that's red. It's the restaurants and the bars as well. Red doors, red booths, red tablecloths.
Red sauce, too. It turns melted cheese orange in Dan Tana's chicken Parm; acts as thick, savory glue in the spaghetti and meatballs at Little Dom's; and graces the crust of Jon & Vinny's LA Woman pie, which gets finished with dollops of burrata, fresh basil leaves, olive oil, and flaky salt. There's also the cocktail stuff, paired iconically with cold, perky shrimp at Dear John's. And gochujang, favored by The Prince to lend spice to noodles and rice cakes. Lest we forget Heinz ketchup! That's slathered on burgers at In-N-Out and squeezed over piles of The Apple Pan's fries.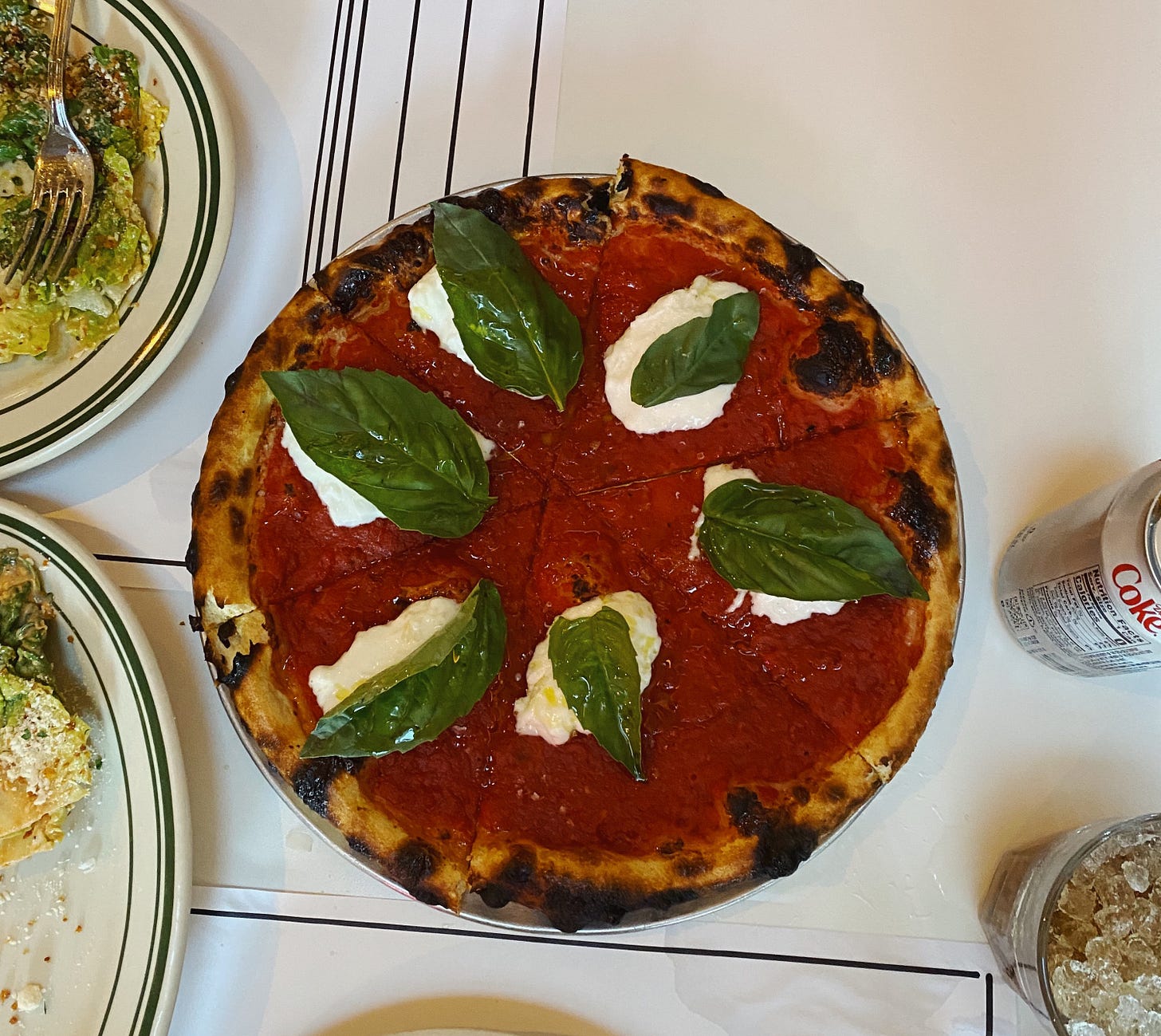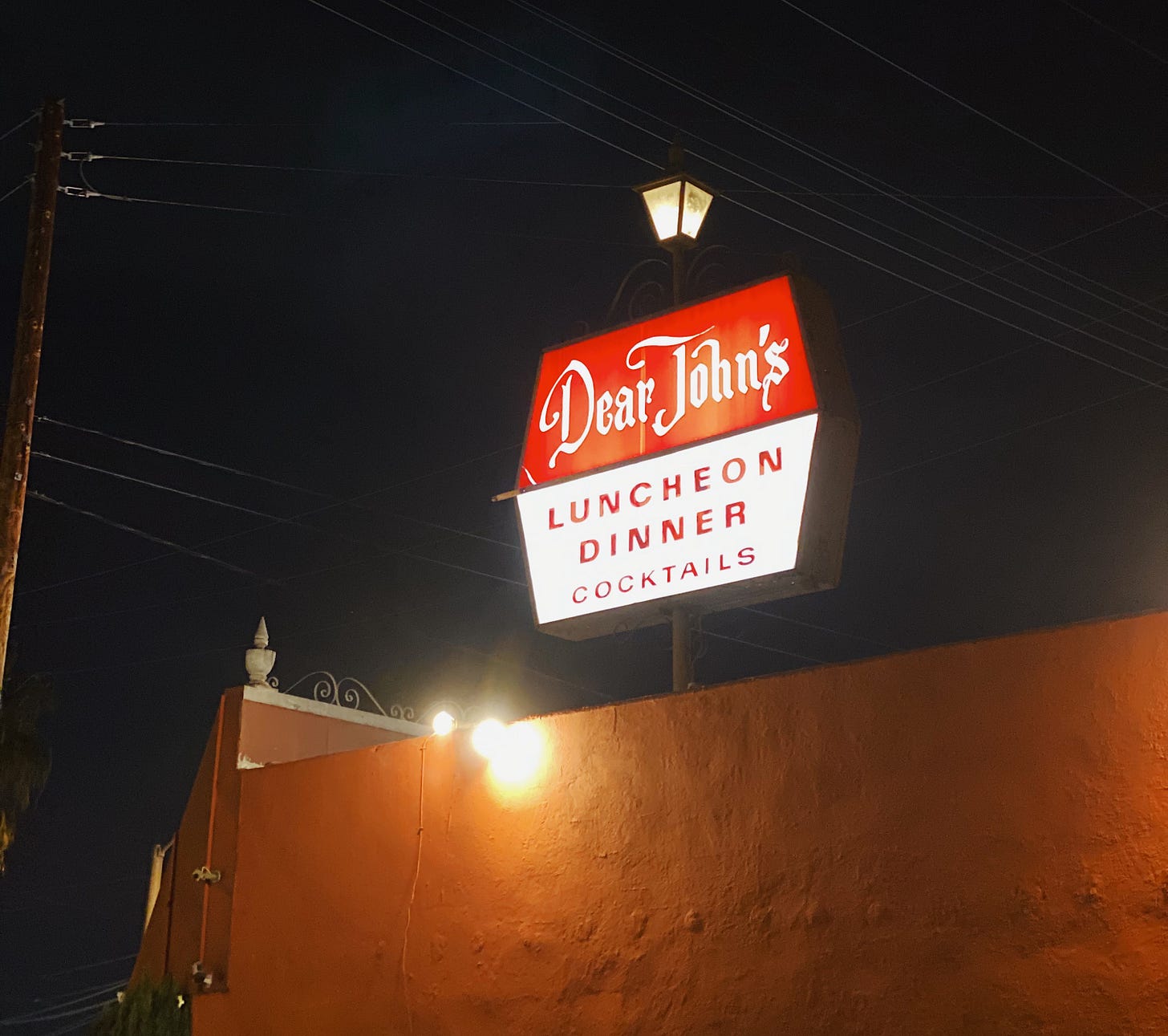 Welcome to Hollywood, where everything proper is lipstick-colored. Velour tracksuits and botox are norms. Hipsters are aplenty. This is where movies are made. Pull up to the valet in jeans and a sweater. Hopefully, you brought a light jacket. As long as your hair looks clean, your skin is glowy, and you know how you like your martini, you're good to go. 
Here's a bit of advice. Next time you're in LA, pick a theme. The city is giant and there's so many places to hang, dishes to eat, drinks to drink. It could be Thai food or taco stands or the latest spots driving buzz.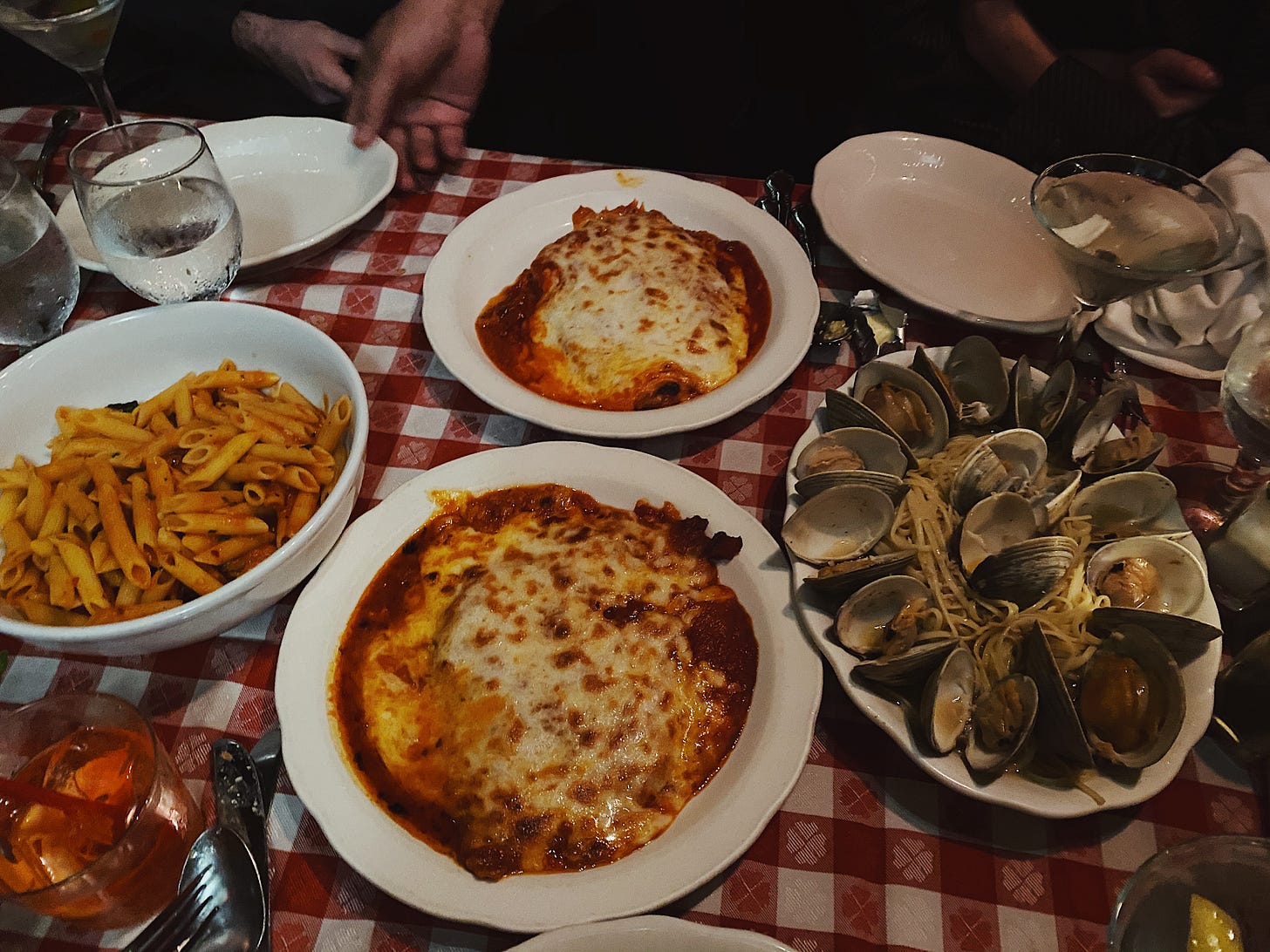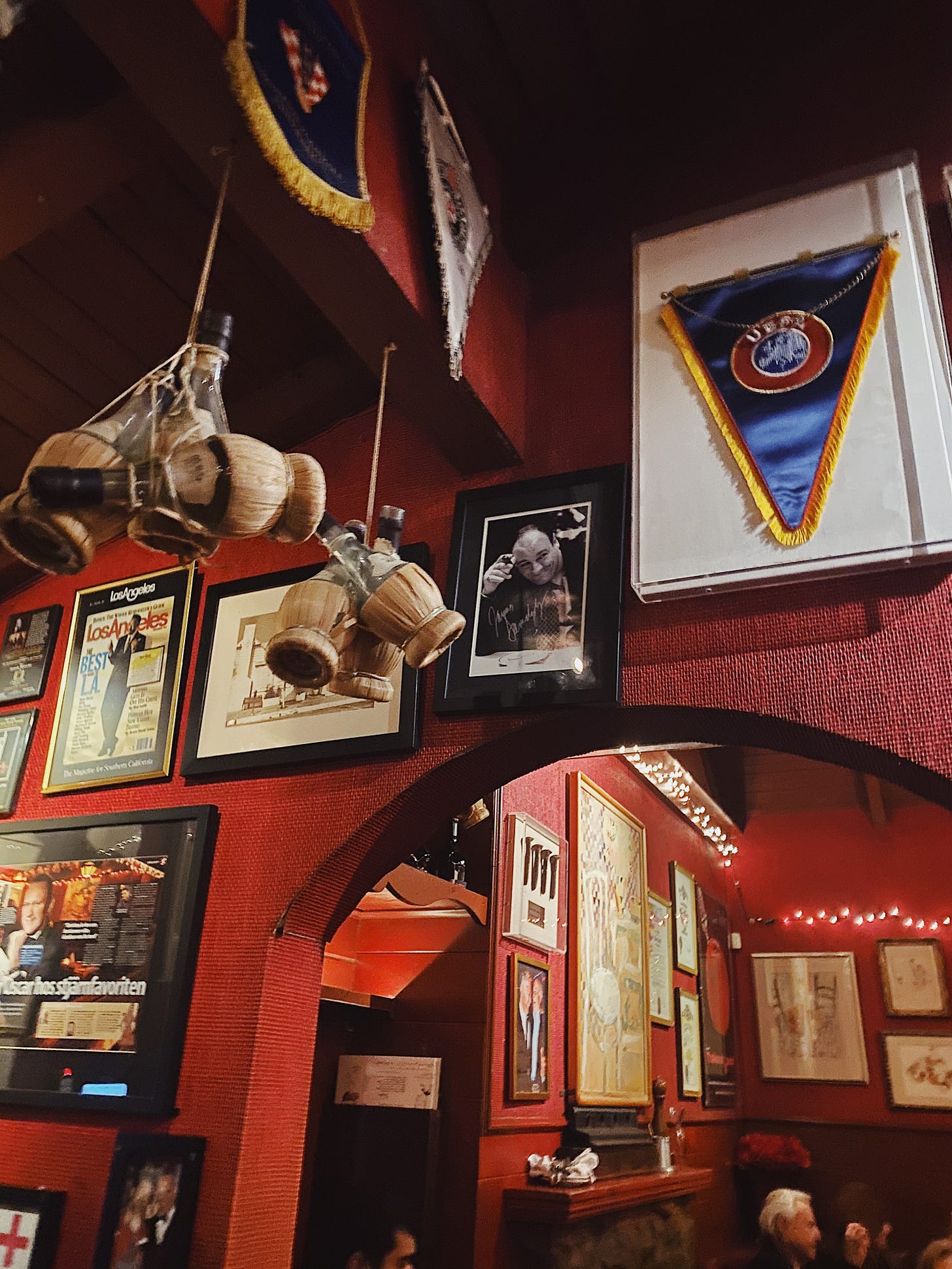 Personally, I just got back from kicking it old-school. I sipped on ice-cold Tito's (dirty and dry), scanned walls of autographed headshots, people-watched, and passed the Parm—all while wondering if I'd ever move here. Someday, maybe.
💄🍸
---
Announcing: The Some Meals Considered List
Have you ever thought "I would totally make use of a map with all of the places considered on SMC"? Well, you're in luck! FOLLOW IT HERE.
H/t Phil Toronto for the suggestion. I'll continue to add to it as I write. Stay tuned for more spin-off lists in the future.
---
This week's reads
---
If you're into Some Meals Considered, tweet about it to spread the word!

Find all previous posts here.

Was this email forwarded to you? Sign up for real.

**Housekeeping** If you found me in your spam folder or your Promotions tab, please mark this address as 'not spam.'