Discover more from Some Meals
Writing on — and recs for — food and restaurants. Mostly in LA & NYC, sometimes elsewhere.
Over 1,000 subscribers
Don't forget to tip generously
Plus, more updates and strategies for supporting small business
I forgot a major piece of advice when I wrote last night: TIP AS GENEROUSLY AS YOU CAN! Once restaurants and bars are forced to close, our extra dollars now will be meaningful later. Not to mention the fact that restaurant workers are particularly vulnerable right now while they interact with guests as safely as possible and continue to provide the best hospitality that they can.


Food Safety
One reader wrote in asking about food safety. Scientists are saying that there's a very slim chance the virus will be present in food, especially cooked foods. As Becky Krstyal reports in the Washington Post, we should be practicing the food hygiene advice we've always known, including washing your hands before eating, washing your produce, keeping your kitchen clean, and cooking food to the proper temperature.
If you're ordering delivery, take any extra measures that'll make you feel safe, such as requesting that your food be dropped at your front door and leaving out a cash tip for your delivery person or adding it digitally within whatever app you're using.
Here's Peter Meehan for the LA Times sourcing advice on how we should think about eating in the time of coronavirus. This is another great piece from Amanda Null in The Atlantic on How You Should Get Food During the Pandemic.
The places people order from make a difference too. A local restaurant is a better choice than a start-up that sends gig workers with no health-care benefits into crowded big-box grocery stores to fight over dried beans on your behalf. The restaurant delivery person interacts with fewer people, lessening his or her individual risk, and the money you pay for the food goes toward keeping a restaurant's staff employed through a crisis.


More Ways to Help
Service Workers Coalition
A group of employees from Andrew Tarlow's restaurant group founded the Service Worker's Coalition to encourage patrons to "spare your money, time, and/or resources to soften the blow for Brooklyn's service workers who are staying home because they are sick or quarantined." Donate on Venmo to @bkservicecoalition or email serviceworkerscoalition@gmail.com to find out how to help.
Food Pantries & Hunger-Fighting Organizations
Locate your local food pantry here and donate if you can. Support organizations that feed the hungry such as City Harvest, God's Love We Deliver, and No Kid Hungry—whether that's with $ or by contacting senators to help get legislation through.
I am
@cityharvestnyc
mobile market in South Bronx helping people in need of food...Last night
@lebernardinny
we gave all our food to employees and to City Harvest ...If you can help go CityHarvest.org volunteer MAKE DONATIONS.Thank you (link in bio)
🔔UPDATE🔔 The House passed the
#FamiliesFirst
Coronavirus Response Act, which we need to ensure every kid gets the food they need during the
#CoronaOutbreak.
Contact your senators and tell them to PASS this Act at the link in our bio. .
.
.
http://bit.ly/33rSTa9


Choose Carefully
Whole Foods doesn't need our support as much as our local bodegas do. When you place orders for food and goods online, try to buy from your favorite purveyors directly. This past week, Rome-based food writer Katie Parla has been encouraging folks to purchase goods from Italian businesses such as Gustiamo and to drink Italian wines. I bought some canned tomatoes—the best stuff!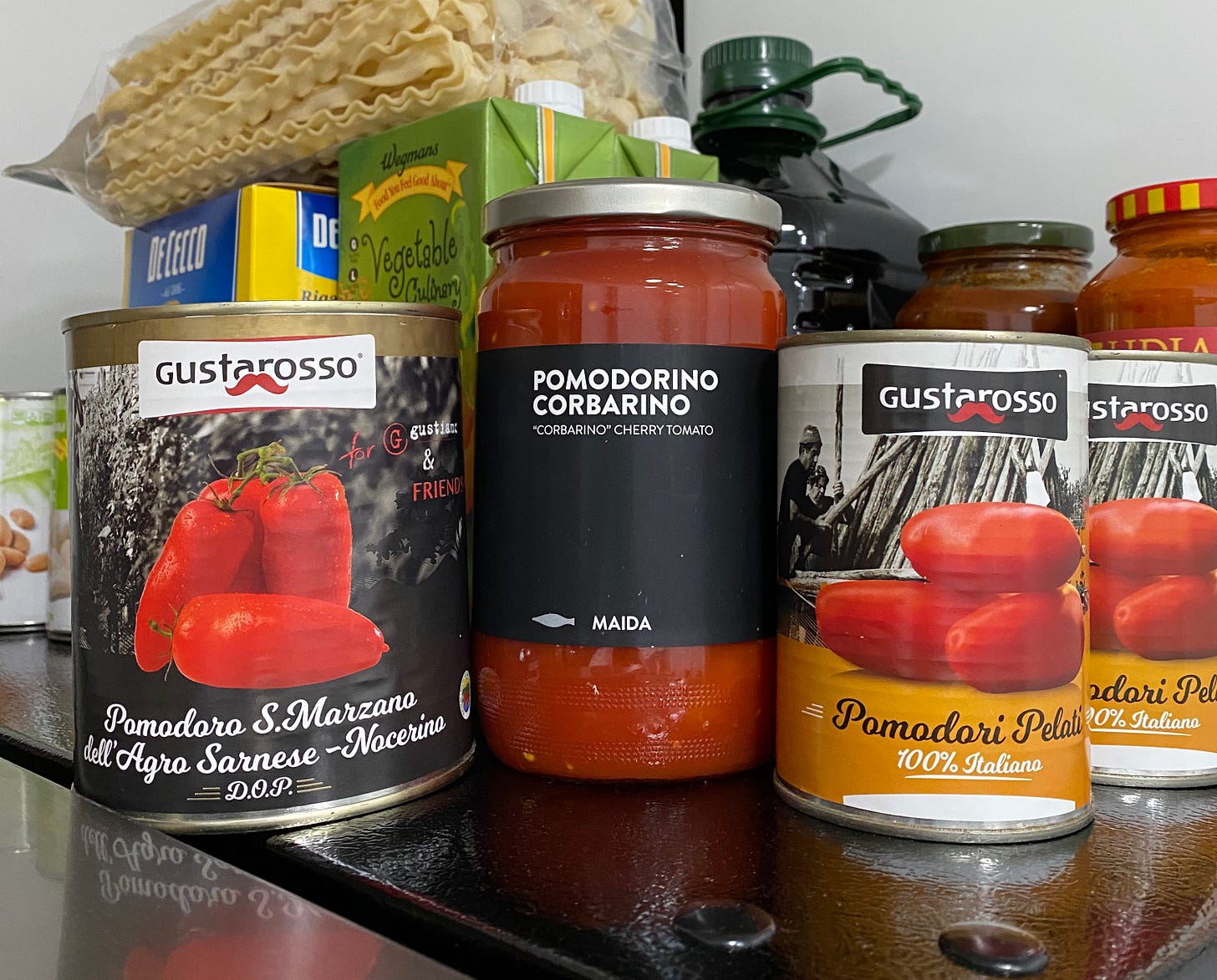 I loved this Instagram story yesterday from Ops: stay calm and choose wisely. We can only eat so many meals and snacks, so give your money and your stomachs over to the spots you adore the most.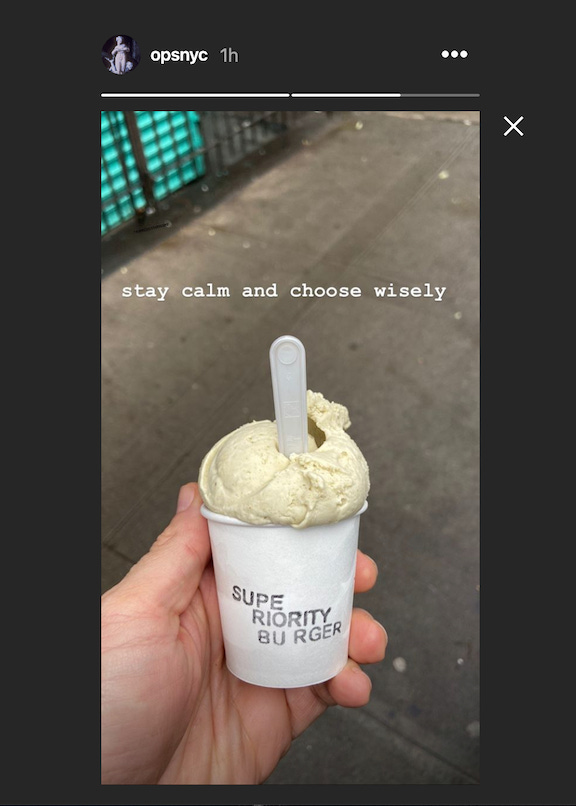 Updates & Solutions
Eater is doing an incredible job reporting on the impact of coronavirus on the industry.
At 232 Bleecker, chef Suzanne Cupps is sending diners home with bags of fresh veggies and ideas for how to use them. In LA, Jon & Vinny's is packing up dried pasta and sauces to go.
To make it easier, stock up on Jon & Vinny's dried pasta and sauces🍝❤️ •
Pre-order now for pick up at either location starting Sunday at 1PM. To order, email orders
@jonandvinnys.com
•
Swipe to see offerings
Sadly, longstanding restaurants like SF's Bar Agricole and NY's Gotham Bar & Grill have closed permanently. We should take this moment to recognize that hot, new restaurants aren't the only spots worth visiting. If we forget about the old standbys that continue to be great, times like this will force them to go under.
Friends, family, guests— we are closing Bar Agricole, effective today, Friday, the 13th due to these uncertain times. This is clearly an unexpected situation, and we apologize for the short notice. Thank you for the love and support that we have so greatly received for these past 10 years. We look forward to our relaunch and future!
After 36 wonderful years, Gotham will be closing for business. Our last dinner service will be Saturday evening, March 14. We are grateful to all of our loyal customers and to our amazing staff over the years.
We now look forward to doing what we can to assist our industry and help New York City recover.
Sincerely, 
Everyone at Gotham.
I'll end on a happier note. Samin Nosrat is launching a podcast for these dire times and asking us to record our quarantine cooking questions and email them to alittlehomecooking@gmail.com. I'm looking forward to listening and maybe even participating myself.
Announcing HOME COOKING, a little podcast I'm making with
@hrishihirway
to help you get through that epic stash of beans. Record a quarantine cooking question, story, or anxiety using the voice memo app on your phone and send it to us at alittlehomecooking
@gmail.com.
(Follow
@watson_the_grey
's lead and hold that sanitized phone up to your face like you're making a call while you record your question for the best audio quality!) First episode coming shortly — update to come! And thanks to
@wendymac
for the beautiful deluge of BEANS
I hope this is helpful and informative. Stay tuned for uplifting reads, recipes, snacks, and the like coming soon.
---
If you're into Some Meals Considered, tweet about it to spread the word!

Find all previous posts here.

Was this email forwarded to you? Sign up for real.

**Housekeeping** If you found me in your spam folder or your Promotions tab, please mark this address as 'not spam.'