Discover more from Some Meals
Writing on — and recs for — food and restaurants. Mostly in LA & NYC, sometimes elsewhere.
Over 1,000 subscribers
Do restaurants still matter?
Plus: where to shop for essential sustenance (beer, wine, and ice cream)
Yesterday, the chef and writer Gabrielle Hamilton penned a long, heartwrenching essay for the New York Times Magazine. It is by far the best piece that's been written about the state of restaurants yet. Read it now if you haven't yet then come back to finish this newsletter.
Hamilton is a brilliant writer (her book Blood, Bones & Butter is one of my favorites) and here she addresses the moral and emotional complexities faced by so many restaurant owners in a grippingly honest manner. Still, it's a personal essay, and the choices that are right for her aren't necessarily right for others. What struck me the most is her asking of the question that so many people have been afraid to pose: in a depleted economy with unemployment at an all-time high, do restaurants like Prune matter anymore?
I'll be thinking about this for a while. I'm curious to hear your thoughts.
---
In other news…
New PPP funding for small business loans is on the way and yet the rules still don't work for most restaurant owners and the money surely won't be enough.
In need of a tried-and-true recipe for pot brownies? This one provided relief across San Francisco during the height of the AIDS epidemic.
Andrew Genung, a Hong Kong-based food writer and creator of the industry newsletter called—you guessed it—Family Meal, on what the near future of dining out looks like. (To be fair, his newsletter has been around for some time and is definitely worth subscribing to.)

Jeffrey's Grocery, the West Village restaurant, has been converted into an actual neighborhood grocery store with a killer selection and online experience. While the trend has accelerated quickly over the past month, this is the best set up I've seen yet.

The $1k Project, launched by Alex Iskold, Minda Brusse, and a team of 30 volunteers, taps trusted personal networks to match a family in need with a family committed to sponsoring them with $1k for 3 months. They've helped almost 100 families as of today. Since the hospitality industry has been hit the hardest by the pandemic, I'm asking folks in the business to nominate former employees, co-workers, and other families in need. Please use this referral link http://join.1kproject.org/emily.


Where to shop for essential sustenance
BEER 🍻
Threes has been our go-to. They bring the brewery to you, so long as you're in New York State.


WINE 🍷
If you can't swing by or get delivery from your favorite local shops (or restaurants), here are several enticing options for ordering wine online.
Relatedly, VinePair has been doing a great job at covering how COVID-19 is impacting the drinks industry.


ICE CREAM 🍦
I firmly believe that end times call for Ben & Jerry's but unfortunately, their system is not set up for timely deliveries. Other solid bets:


Make what you miss
For us, that was freshly baked sourdough and silky beans, like they do at Ops & Leo. We can't emulate the pizza (yet), but we can copy this. It's the little things.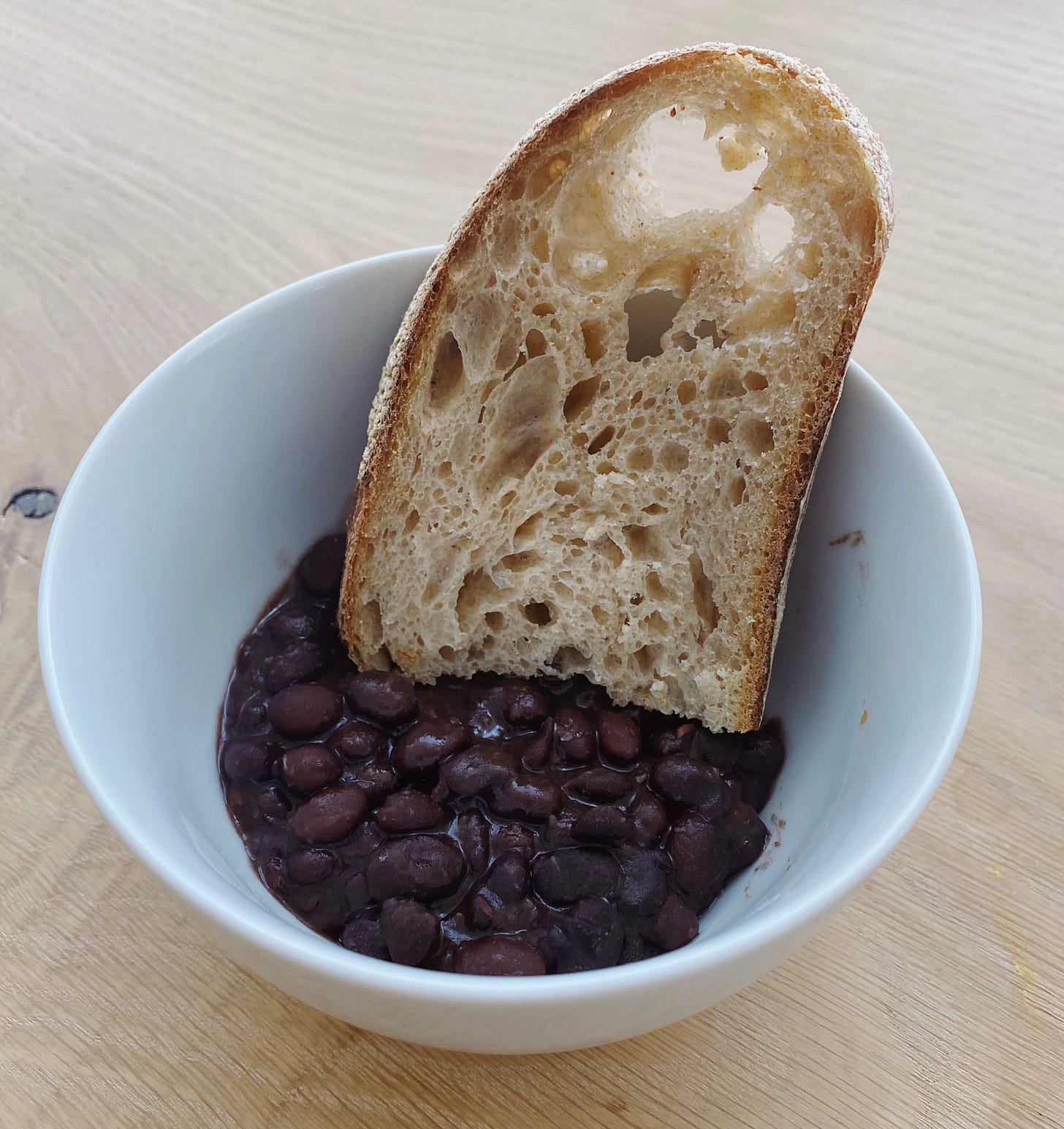 ---
If you're into Some Meals Considered, tweet about it to spread the word!

Find all previous posts here.

Was this email forwarded to you? Sign up for real.

**Housekeeping** If you found me in your spam folder or your Promotions tab, please mark this address as 'not spam.'