Discover more from Some Meals
Writing on — and recs for — food and restaurants. Mostly in LA & NYC, sometimes elsewhere.
Over 1,000 subscribers
A weekend breakfast to remember
Before I get into things, I want to apologize for my recent neglect of Some Things Considered. It's been a busy couple of months, but I'm making a vow to get back on track with a weekly cadence. Also, I'd like to acknowledge that STC is officially one year old! (I wrote my first post on March 19th, 2018.) Happy anniversary to me and us! 🥳
---
Taiwanese food is having a moment in New York, with the 2016 opening of Win Son marking the beginning of the craze. Then came a swath of impressive, modern-day eateries, each with their own version of the complex, umami-rich, sometimes funky cuisine.

A few Saturdays ago, I went to one of them: a shoebox of a restaurant in the East Village specializing in beef noodle soup known to generate lengthy wait times during dinner. On the weekends, from 10:30 am to 2:30 pm, it offers a small selection of Taiwanese breakfast foods for a ridiculously good price, of which ultra-crunchy crullers, fluffy-coarse pork floss, and sliced scallions are the building blocks.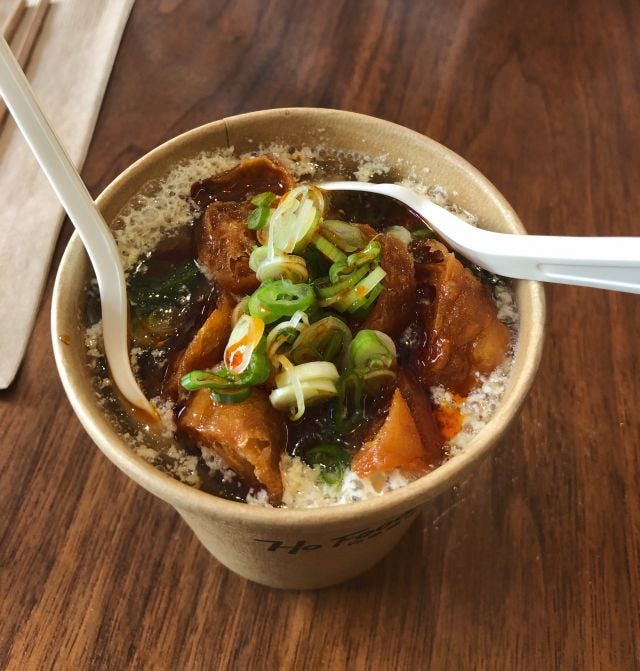 We arrived around noon, waited 15 minutes for a table, and proceeded to order most of the menu. What came were perfectly sized, neatly presented dishes with texture playing a leading role. First up, hot savory soy milk—a delicate form of tofu curdled with black vinegar, topped with cruller bits and chili oil and served in a paper cup stamped with a branded logo. Then came the turnip cake, which melts and mushes in your mouth like custard pudding. I was most blown away by the Fan Tuan, a plastic-wrapped roll of sticky rice stuffed with a generous helping of pork floss, shards of cruller, and house-made pickles. The move is to dress each bite with a bit of sauce as you peel away the plastic. You'll be granted a miniature squeeze bottle of hoisin sauce, but be sure to ask for their hot sauce, too, which is slightly creamy and speckled with bursts of yuzu and Szechuan peppercorns. I also loved the egg bing, a crepe of scallion-laced egg wrapped in a thin, chewy flour tortilla.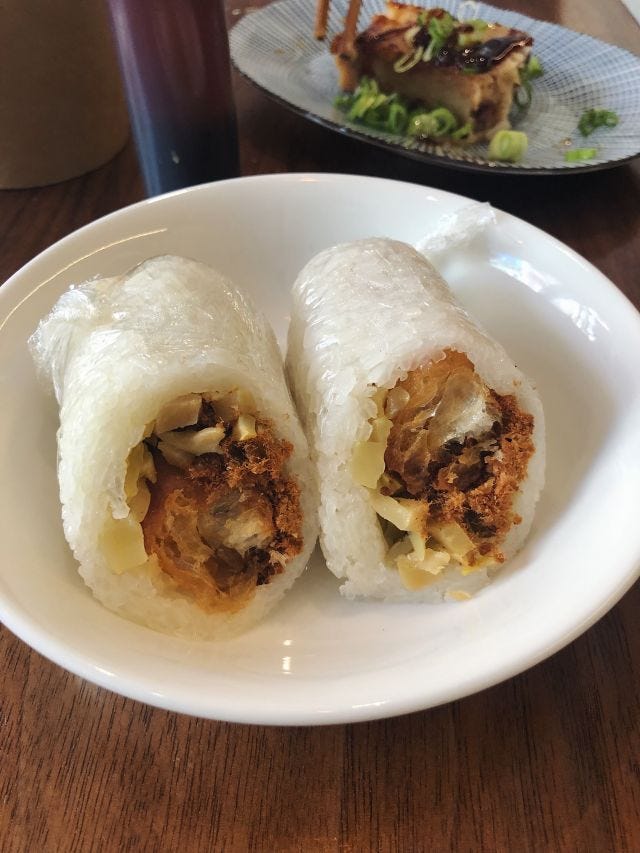 The speedy, hospitable service was propped up by the clear appreciation chef-owner Richard Ho has for every guest that dines here. As a front-of-house veteran of Blue Ribbon Sushi, he has a knack for orchestrating a room full of guests and a line of hungry folks simultaneously, and he does it here with notable dexterity while also overseeing the kitchen output.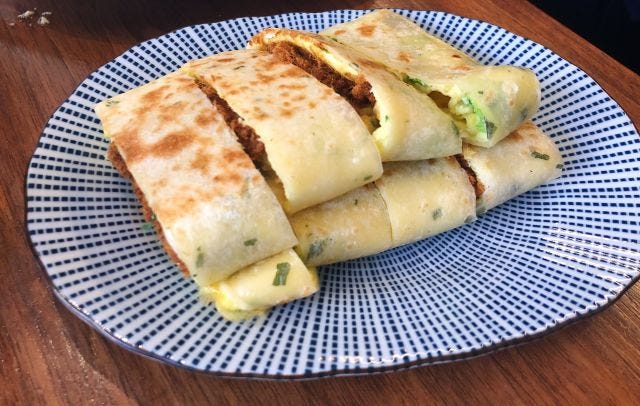 Ho Foods is a revelation for folks like me, new to what he's cooking, as I'm sure it is to Taiwanese New Yorkers; a tight concept designed to appeal to discerning diners and rooted in the refined execution of humble fare. While I can't yet speak for dinner, the thrill of weekend breakfast is alive on E 7th Street. Best of all, you'll be full and happy in under 30 minutes, for a little over $10.

🍳🇹🇼
Ho Foods
110 E 7th St, New York, NY 10009
(347) 788-0682

Recommended food reads:
New to Some Things Considered? Read my archives here.