Discover more from Some Meals
Writing on — and recs for — food and restaurants. Mostly in LA & NYC, sometimes elsewhere.
Over 1,000 subscribers
1,2 Step
Why not go someplace else for dessert?
I like a family-style Sunday night supper. A meal that's comforting and shared, that equips you with the warmth you need to get through the week ahead. We finished last weekend with Malaysian food, down an alleyway off Bowery Street, just south of Canal and the commotion of Little Italy's San Gennaro Feast. The night was muggy in that distinct mid-September way where summer weather lingers but fall energy pervades. 
Saarim vouched for the locale, and the rest of our crew (myself, Anna, and Frank) happily obliged. Frank brought a bottle of Chablis for a $10 corkage fee, which was more than worth it. We ate flaky roti canai, dipping it in creamy chicken curry redolent with whole spices. Chicken satay laden with crunchy peanut sauce. A stir-fried pile of fresh snow pea leaves. A princely portion of Hainanese chicken rice, supple and soft and served with a splendid ginger scallion sauce, plus spicy condiments. And noodles: mee goreng, sticky with sweet soy sauce and woven with bean sprouts, vegetable slivers, slices of fish cake, and scored squid.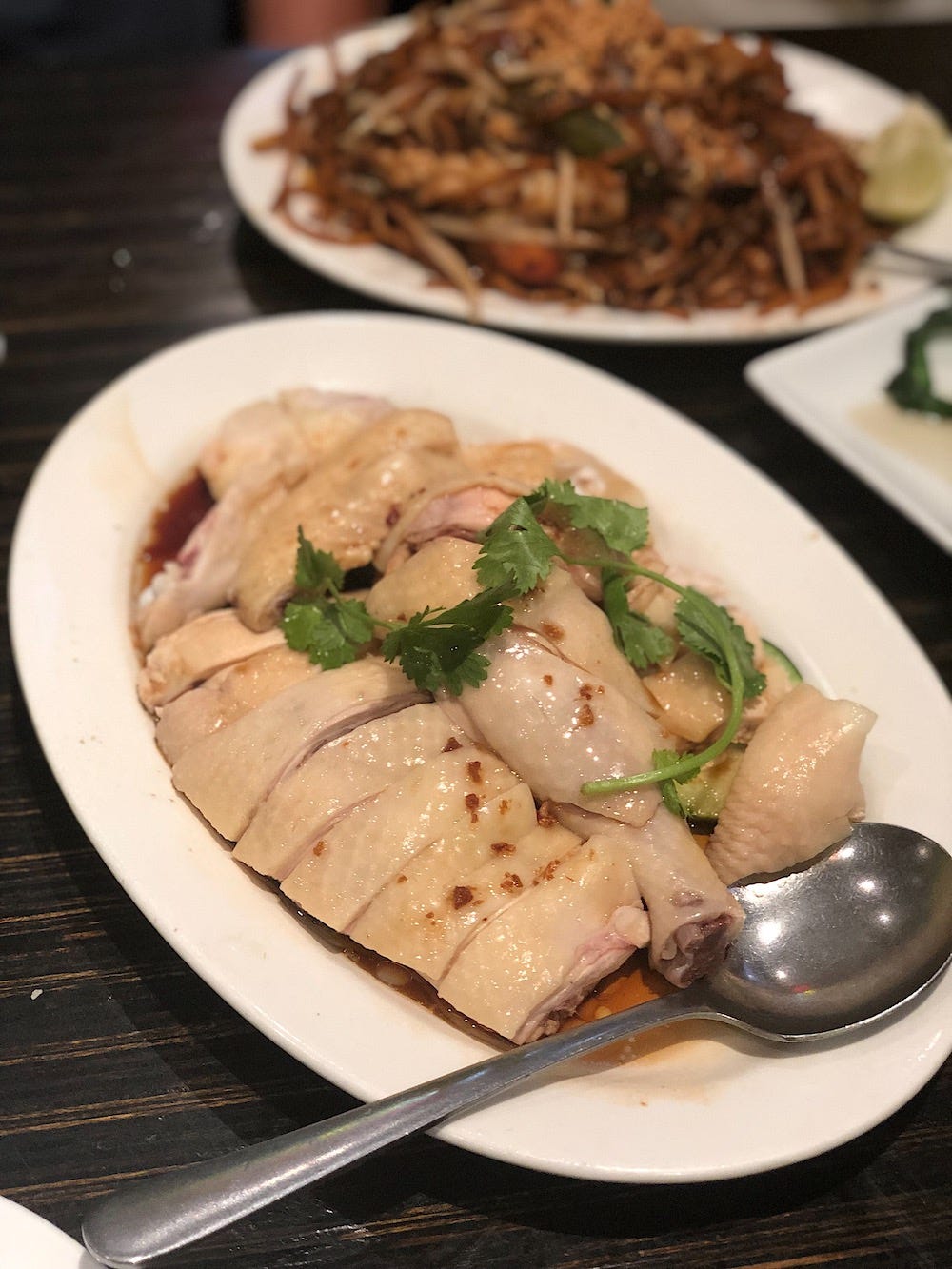 We were full, but in Chinatown, a neighborhood brimming with new finds and delicious desserts. Anna, who is a big fan of Taiwanese sweets, had introduced us to Meet Fresh in the past. So it was her turn to take the reins. She led us to an eatery on Doyers Street known for pork chop dishes, where signs touting bowls of shaved flavored iced, cubes of mochi, and red beans lined the windows. We grabbed a table and ordered two to share: one mango, one taro. They came quickly, and with plastic spoons, we each dove in. Carnivals of frozen mini shards, bouncy glutinous balls, earthy flavors, streams of fruity syrup, crunchy raw peanuts, and chewy shriveled fruits unfurled in our mouths. Hmm, we said, and mmm, and yum as the weekend's fun lingered with every next bite.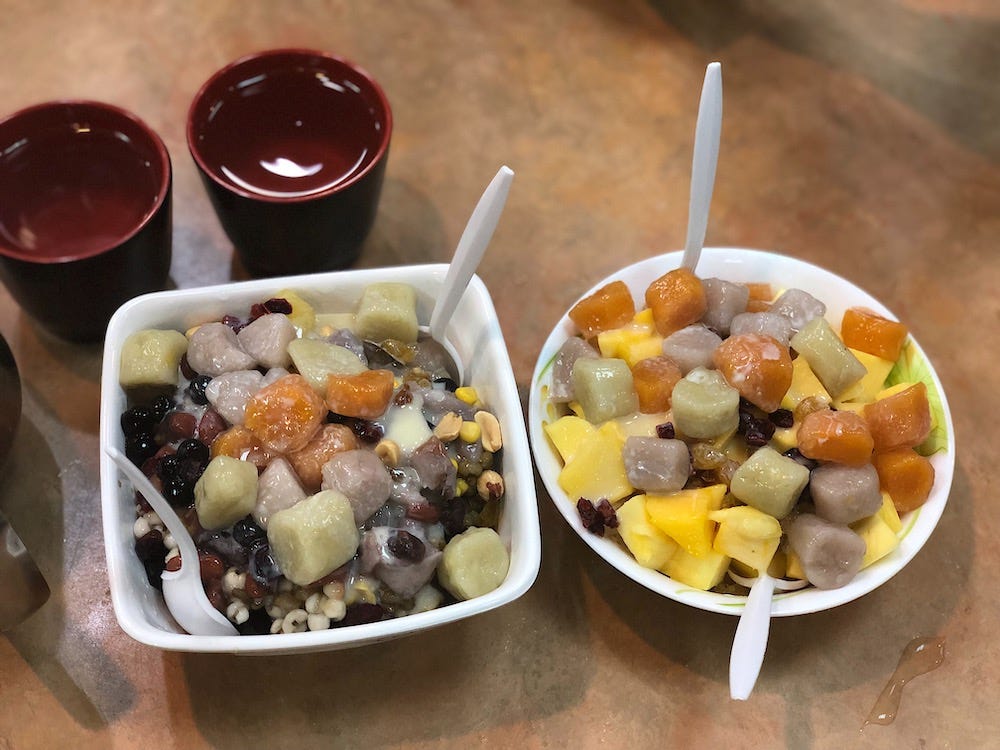 Suddenly and unfortunately, the contents of each bowl were gone. Our bellies were full of cornstarch, regret began to set in, and Monday blues hovered. But there's always a silver lining: next weekend to look forward to.
🥘
New Malaysia
46-48, Bowery, New York, NY 10013
(212) 964-0284

🍧
Taiwan Pork Chop House
3 Doyers St, New York, NY 10013
(212) 791-7007
---
What else is up?